Bukayo Saka is visiting Lagos, Nigeria. The Arsenal star has been one of the best players in the Premier League this season. Saka is coming off a fantastic season with the Gunners, where he scored 14 goals and assisted 11 times.
He was spotted in Lagos yesterday, as he ramps up some charity work he has been working for the past year. As the English star holidays in Lagos for a few days, let's learn some interesting facts about him.
Born in London To Nigerian Parents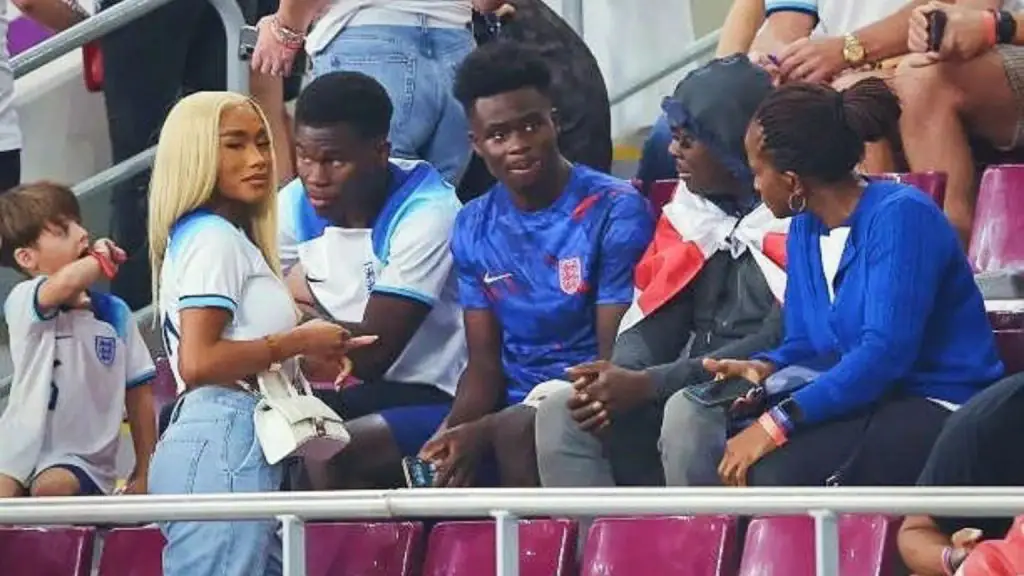 Bukayo Saka was born to Nigerian Parents in Ealing, London. Saka's parents are from South Western Nigeria. His parents, Yomi Saka and Adenike Saka moved to England for work, where they gave birth to two boys, Elder Brother Abayomi Saka, and the Arsenal star in 2001.
A Strong Christian
Bukayo Saka has often credited his parents for their impact on his career. The English forward believes in God and is a strong Christian, just like his parents.
Saka once said :
"I grew up in a Christian family who believe strongly in God. This always made me curious to get to know God more, and I have done so by reading my Bible a lot and going to church a lot over the years. My faith is constantly being exercised when I'm put in different situations or I play in big football matches such as my England debut,"

"Before every game I ask God to help me play well, help my team and try to score a goal or assist a goal, and he answers my prayers so, this is why I point to the sky to thank him"
His Popular Nickname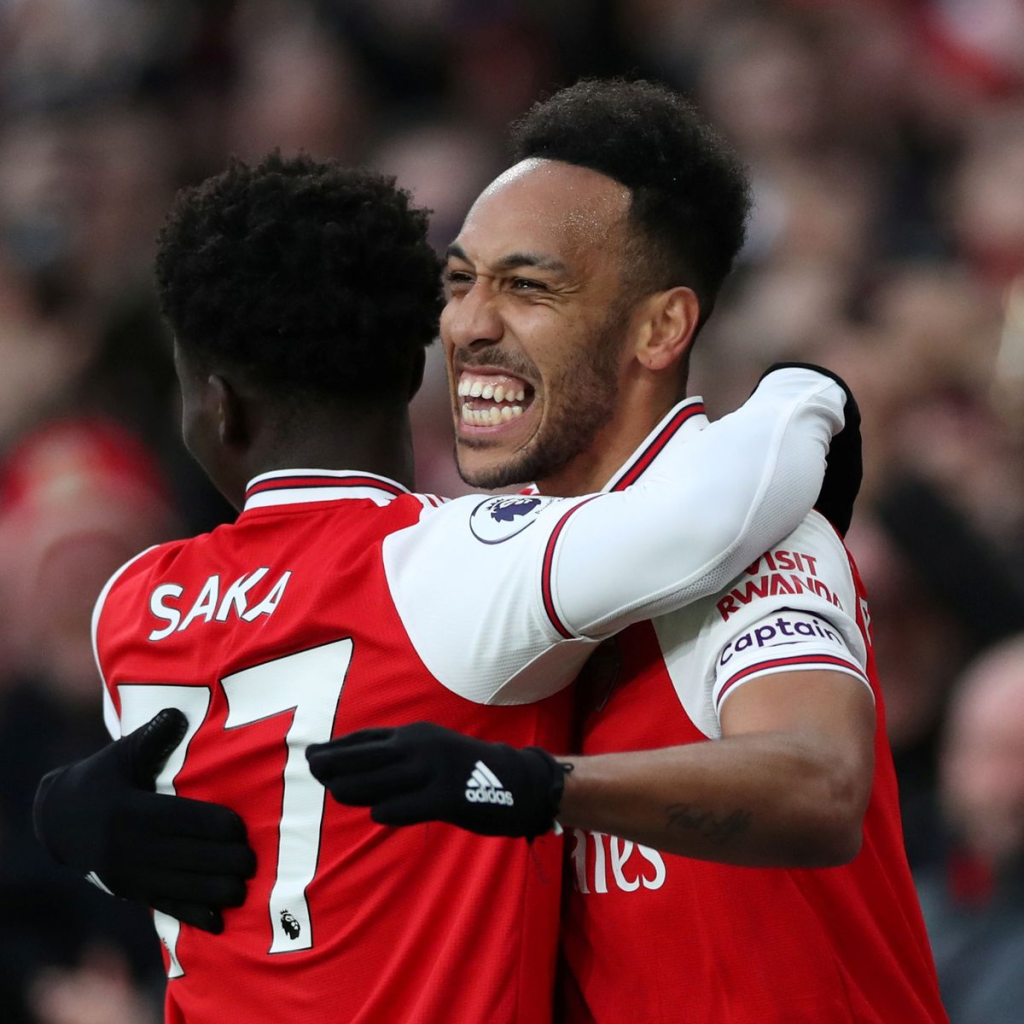 Bukayo Saka's nickname is "little Chilli" Former Arsenal captain Pierre Emerick Aubameyang was the originator of the moniker, which Saka himself is now fine with. Aubameyang gave Bukayo Saka the name "little Chilli" in training during a finishing drill.
Chelsea and Spurs Decision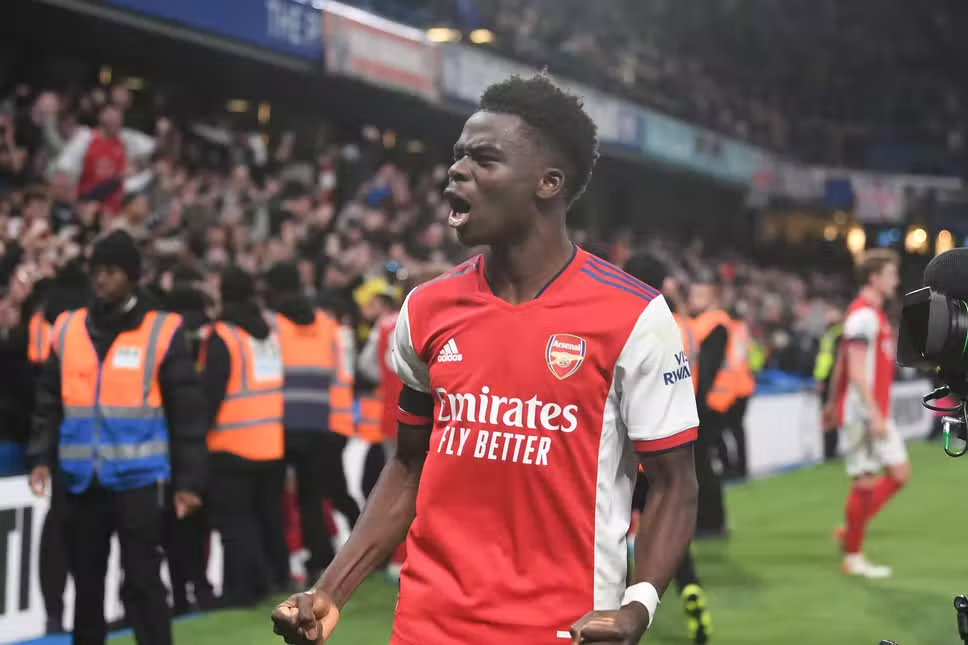 Bukayo Saka started out at Watford. However, he also went for trial at Tottenham Hotspur and Chelsea. However, his parents picked Arsenal, because of the clear path to first team football, and what a good decision that turns out to be.
He is Passionate about Charity
That the major reason why he is here in Lagos this summer.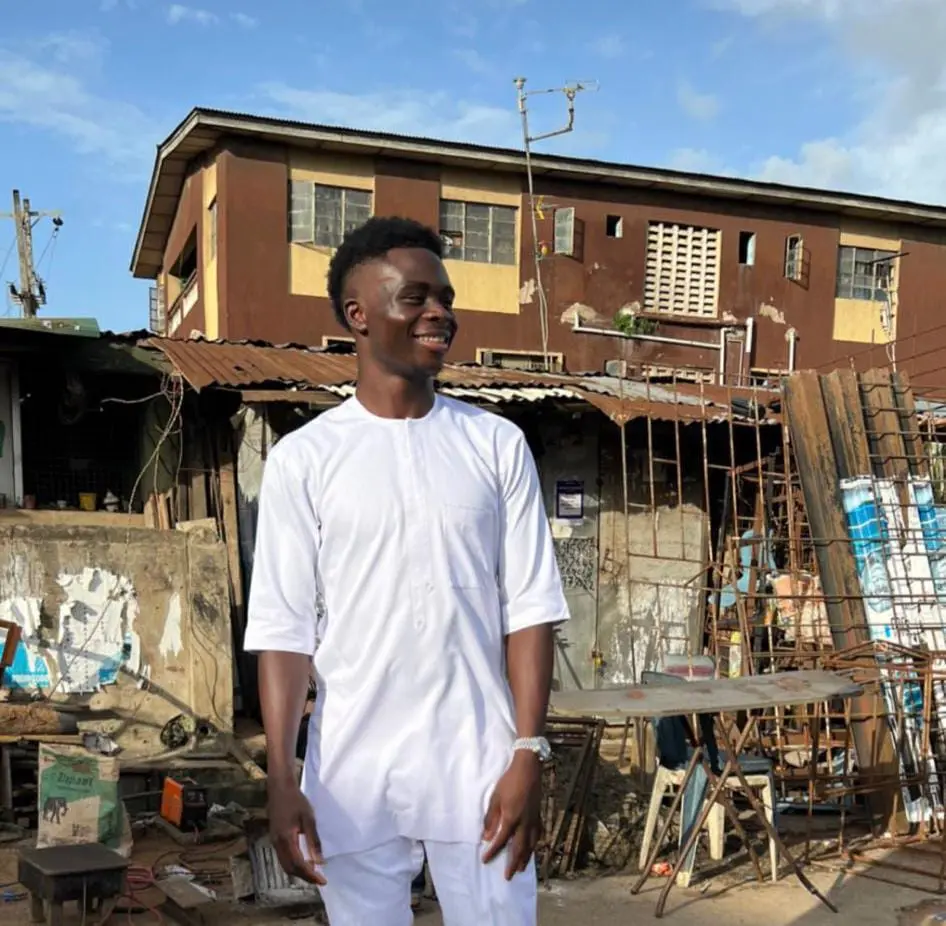 He plans on working on his Big Shoe Charity project that has been backed by Philipp Lahm and Paul Pogba.
His charity has funded surgeries for Children in Kano, Nigeria. Saka is passionate about helping disadvantaged kids achieve their dreams.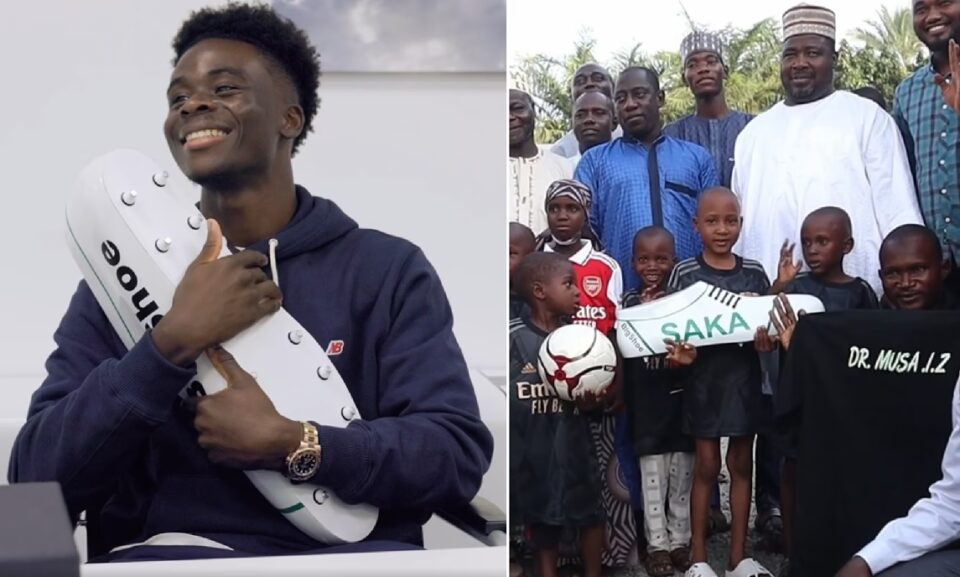 "For me, it's important, you know, that every child has the same opportunity to achieve their dreams and if I can do anything to help, like the surgeries, you know, I really want to do this. So yeah, it was very important to me to do this"
Assist Record In The Premier League.
Bukayo Saka broke the record for the highest assist by a Premier League teenager in the 2019/20 season. Saka broke the record in 2020 with 11 assists, just one more than former club captain and record holder Cesc Fàbregas
His Favourite Player
Bukayo Saka's favourite player is Arsenal legend Thierry Henry. The winger also idolizes Cristiano Ronaldo and loves the Portuguese's work ethics.
"Cristiano Ronaldo. I love his mentality, he always wants to be the best, always working hard on and off the pitch, trying to make his body the best and when he gets on the pitch he performs with full confidence and full personality and shows why he's one of the best players to ever play football."