After a summer of uncertainty over Salah's future was ended with a new three-year deal, things have started a little slowly for the Egyptian star.
During the off-season, talks seemed to be at a standstill regarding a new contract offer. Liverpool lost Sadio Mane to Bayern Munich after failing to meet his contract request. The Anfield club were desperate to avoid making the same mistake with Salah. He eventually signed a new three-year contract worth upwards of £350,000 per week. He finally had the kind of deal that he felt recognized his elite status in world football.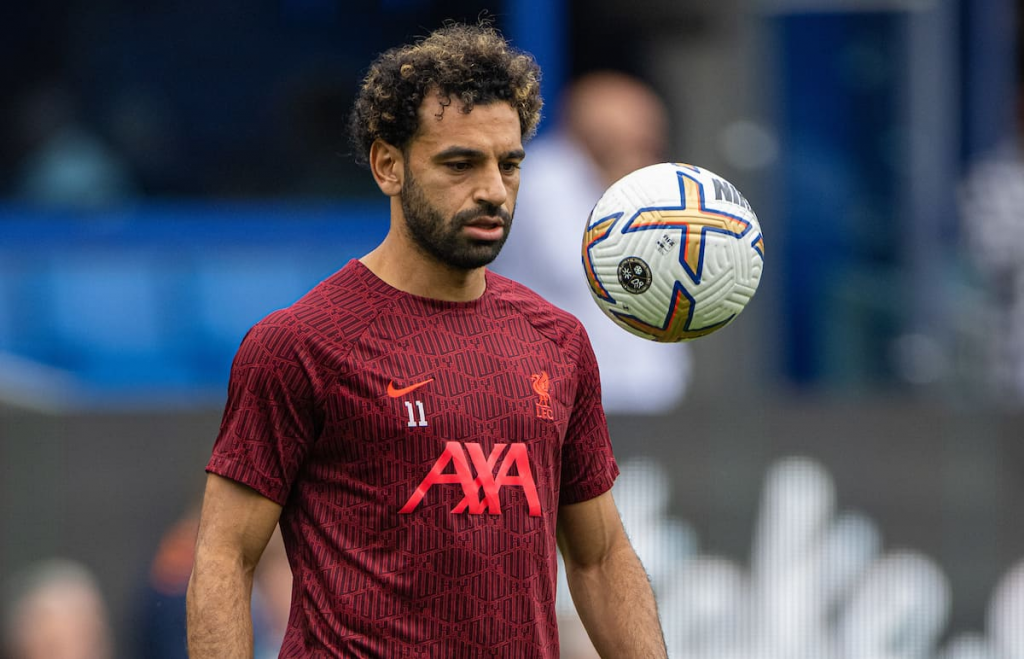 In the absence of a major international tournament, the Egyptian forward also got a proper break. He returned to Merseyside refreshed, both physically and mentally, and on a mission to break more records.
Salah's Worst Start To A Season For Liverpool
Two goals from the opening six matches represent Salah's worst start to a Premier League campaign. At the same stage a year ago, he had five and in 2020-21, he had six. He shared the Golden Boot with Tottenham's Son Heung-min with 23 goals last season. That was the third time he had gotten his hands on the trophy in five seasons. Just like Jurgen Klopp's misfiring team, he's playing some serious catch-up this time around.
Salah came agonisingly close to being the hero at Goodison on Saturday when Jordan Pickford pushed his low drive against the post. For most of a chaotic derby, which somehow finished goalless, Salah remained stationed out on the right and largely on the periphery. This wasn't a one-off. It's been a theme running through the opening month of the season.
That's not a criticism of Salah and the idea that the 30-year-old has somehow eased off on the back of a bumper pay rise is ridiculous. This isn't Pierre-Emerick Aubameyang or Mesut Ozil revisited. It's more that Liverpool, who have taken just nine points out of a possible 18, simply aren't functioning effectively as a unit. The balance isn't right and tactically, they are failing to get the best out of their most potent attacking weapon.
The Underlying Statistics
In terms of involvement, Salah only had 43 touches against Everton and is averaging just 47.7 per 90 minutes in the Premier League this season. That's down from 56 per 90 last season and 54 per 90 in 2021-22.
In 540 minutes of Premier League football this season, Salah has only had a total of five shots on target. He has taken just 2.8 non-penalty shots per 90, down from 4.3 last season. His non-penalty xG (expected goals) per 90 stands at 0.43, down from 0.65 last season. The quality of his chances is similar but he's just getting fewer of them. In fact, he's averaging a goal every 270 minutes, having scored one every 120 minutes in 2021-22. Of course, after just six games, the sample size is small from a data perspective but the contrast is clear.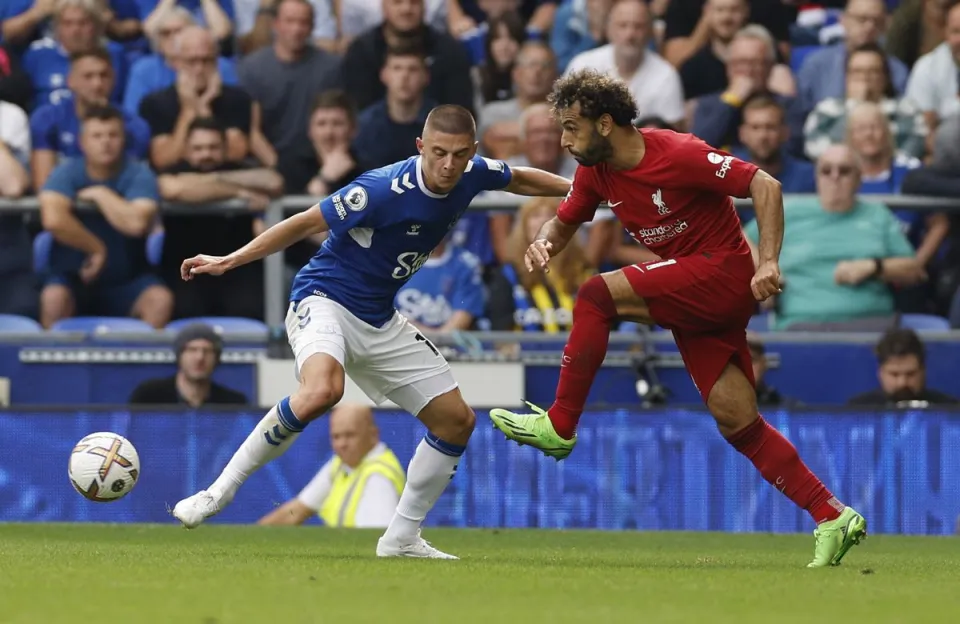 READ ALSO: Liverpool Lacking Lacking Last Season's Efficiency.
Salah has certainly been hampered by Liverpool's general lack of fluency, control and cohesion. They aren't finding him either often enough or quickly enough. He's too isolated and too far from goal. The sight of Diogo Jota back out there late on at Goodison was a major boost. A sense of perspective is important. Liverpool hit the woodwork three times and Everton goalkeeper Pickford was named man of the match for his heroics, but there's plenty that needs to be put right. Most importantly Salah needs to get firing again.