With over 3.5 billion fans, football is the most popular sport in the world. It is also one of the best sports to bet on. From odds on major league matches, to International matches and friendlies, football fans are always looking for football betting tips.
Over the last 15 years, technology has made football betting even more accessible as a form of entertainment for the casuals, and business for the committed punters globally. The joy of staking on your favourite team, giving your friends free football betting tips, or just the validation of seeing your predictions happen can be so satisfying.
With games going on almost every day of the year, there is always something to bet on in football.
Football Accumulator Bets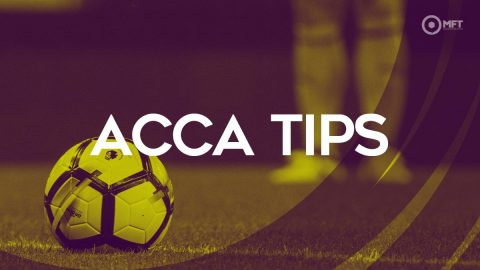 Accumulator bets or "Acca" are bets that have more than one selection. These bets often consists of four or more selections. To win an Accumulator bet, all the selections made must be correct for the bettor to win. The first selection's stakes and return are rolled onto the next one, and so on until the last game is settled. 
Football Accumulator Tips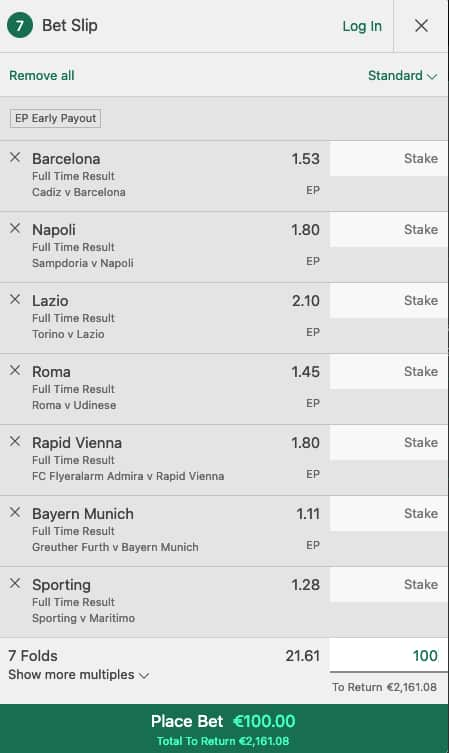 Football accumulator tips or acca tips are tips or predictions that can help you win acca bets. Some punters believe that picking some particular options help make up a good accumulator bet. For example, selecting low-risk games in football to make up your accumulated bet.
There are other options that most football bettors consider good enough for acca bets. Some of the best Acca football betting tips always include Over 1.5 goals, Over 0.5 goals, Home or away to win either half, and some other safer options. Adding up less risky selections to your accumulator is one of the best ways to get a huge payout in football betting. Accumulating Odds like 1.20, 1.25 is a common trend in football betting, and that is because of its potential for bigger winnings.
Tips for having successful accumulator
Research – Make sure you do your research on the teams or event before placing your bet. Look at the recent form, head-to-head records, injuries, and any other relevant information.
Avoid Riskier Odds – Yeah, nothing is guaranteed in football, but one great advice in building a great accumulator bet is avoiding bigger odds that could be riskier.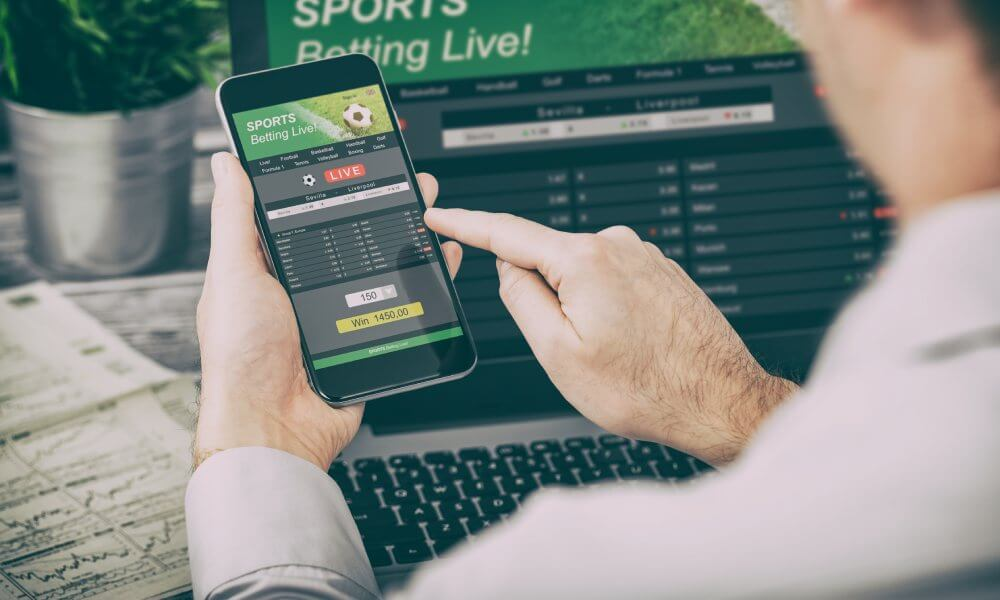 Have An Odds Range For Your Accumulator – You can have a range for the odds that will be included in your accumulator, so it represents a betting system for you. For example, you can choose to only bet on odds ranging from 1.20 to 1.30. That will help you focus more on analysing your selections instead of chasing the biggest odds.
Diversify your Selections – This could be choosing matches from different leagues, or selecting different options for. An acca betting slip that is filled with just straight wins might be riskier than another one that has different options, or the same selections, but for different football leagues. It's like a stock portfolio, look into different options to boost your chances of accumulating good odds and winning.
Bet Responsibly – It's Important to bet responsibly and never bet more than you can afford to lose. Keep your budget in check, and do not let gambling cause you financial hardship or stress.
Selecting teams in accumulator bets
Here are a few things to consider when selecting teams to include in your football Acca bets
Stick To Familiar Clubs and League formats. Always check if the teams and clubs you have selected have the same competition rules or league format that you understand. Some teams play in a league with slightly different format and that can affect expectations and eventually, results of their matches.
Check Stats and Facts, and Analyse. Are they on a winning streak or in a bad form? Have they been scoring enough goals or struggling in front of goal? Your accumulator can be more successful if you use this information to decide which teams to include. Check head-to-head records, League position, team's home or away form to be more specific.
Managing Risks In Accumulator bets.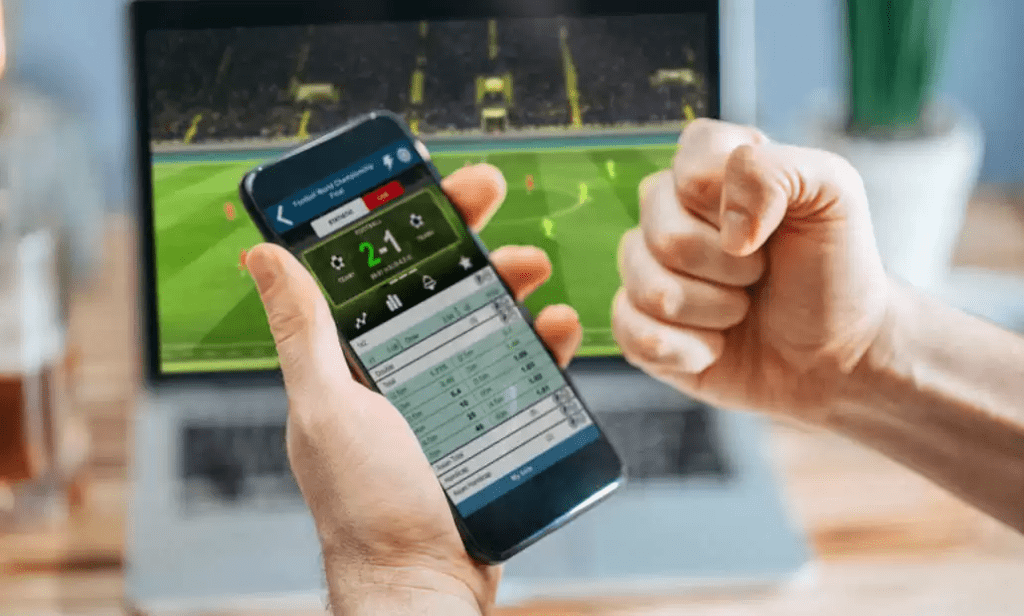 Betting on football is risky, just like any other sport. A single bet on a single event is super risky, not to talk of multiple selections in an accumulated bet. However, there are ways you can manage your risks to make sure you do not lose all of your money quickly.
Set a Budget for your accumulator bets and stick to it to ensure that you don't lose all of your money in one go. You can also pick options with lesser risks, like odds on goals to be scored in a football match, number of corners, cards, and events that have a high probability of happening. Lastly, don't make emotional bets – Making informed decisions based on research and data is more important than emotional betting.
Over/Under Betting Tips
Understanding Over betting In Football
Over betting is a type of sports betting where the punter places bet on the probability of a certain event happening over a certain amount of time (pre-determined by the bookmaker). For example, Over 1.5 goals bet in football means that the punter is picking a team to score more than one goal during the game. Overs can be for other events too, such as corners-kicks, yellow cards, etc. One of the most shared tips in betting communities are overs football betting tips.
Understanding under betting
Under betting is the opposite of betting on overs in football. It is when you think an event will happen less than the amount listed by the bookmaker. For example, picking under 1.5 goals on a football match means predicting that the number of goals in that game will be less than two.
Understanding Total Goals (Over/Under) betting strategy
Total goals betting is when a bettor predicts the total amount of goals to be scored in the game by both sides.
Handicap Betting Tips
Handicap betting in football is applied to the team that is considered the underdog. This means that the team starts the match with a theoretical advantage or disadvantage in terms of goals or points, in some other sport. The aim of handicap betting is to make the match more competitive or level the playing field, and the odds offered for each team are adjusted accordingly. The handicap is typically expressed as a whole number, such as +1 or -2.
Tips for making successful handicap bets.
Know the teams
For a selection like handicap, you have to know the teams, and understand why the underdogs are the underdogs, and what makes the stronger side on paper the better team. That helps you decide how to place your Handicap bet better
Analyze form
Most selections in football will require the bettor to analyse the team's form and that is also the case with Handicap bets. Check if the stronger team is currently struggling to score goals, because, it is very possible for the stronger team to win, and you still lose your bet.
Don't get overconfident
Handicap bets involves giving a team one or more goal advantage or disadvantage before kick off to level the playing field, so do not overdo it.
Both Teams to Score (BTTS) Tips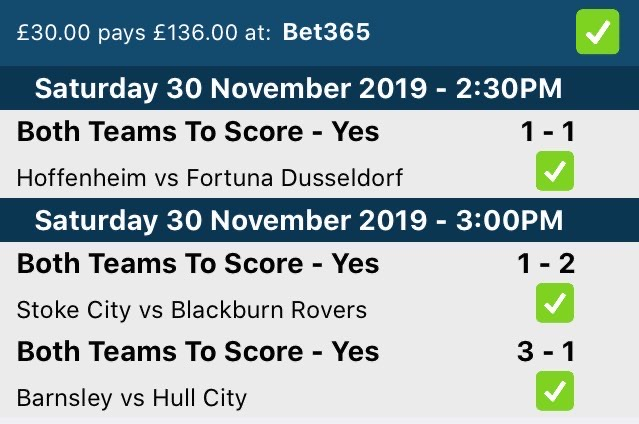 The BTTS (both teams to score) betting market in football involves betting on whether both teams will score at least one goal during the match. Betting on both teams scoring is particularly popular because it doesn't require you to predict the winner of the match.
If you know the teams involved well, BTTS betting can be profitable and is relatively easy to understand. Additionally, BTTS odds are generally low for high-scoring teams.
How to Predict Matches for BTTS
Know The Team's Playing Style – Know The Team's Playing Style – Knowing a team's style helps you differentiate between an attacking team and a defensive side, and that can help in your BTTS selections.
Look extensively at Scoring Records – Look at head to head, past matches and check for patterns in team's scoring record. Are they scoring more goals at home or away from home, you need to have all these facts.
Check the Importance of the match – To get better returns on Both teams to score (BTTS) option, you need to know the context of the match. Is it a knock-out match? A dead-rubber game? Or a title decider. It helps in picking teams for (BTTS)option
Analyze team form – This is a constant and always important when making any football selections
Correct Score Betting Tips

Correct Score Prediction Tips
Generally, correct score football betting tips is one of the hardest tips to provide as a punter or even bet on as a casual bettor. To win, the bettor has to predict the exact score line of a football game, which is easier said than done. However, with analysis, research and understanding the context of the game, there is a slightly better chance for success in this particular football betting market.
Half-Time/Full-Time (HT/FT) Betting Tips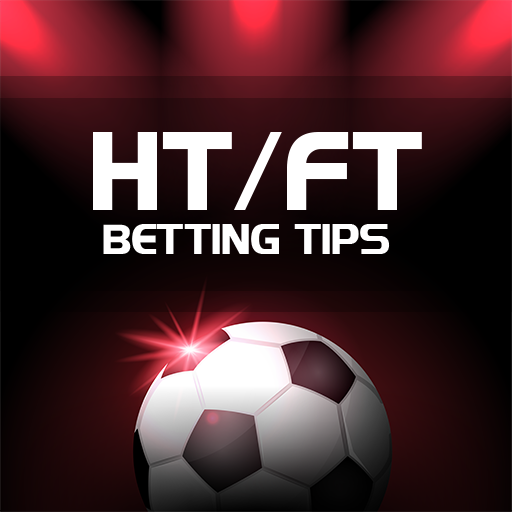 Half-time/ Full time bets are markets that allow punters to predict the outcomes of events at both half-time and full time. It offers variety of specific markets in football such as Half-time overs, full-time overs, Home to win Either Half, (HWEH), and other enticing options.
Bettors like this market because it allows them to be in control of their bets even at half-time, instead of waiting till the end of the game.
Win Draw Win Tips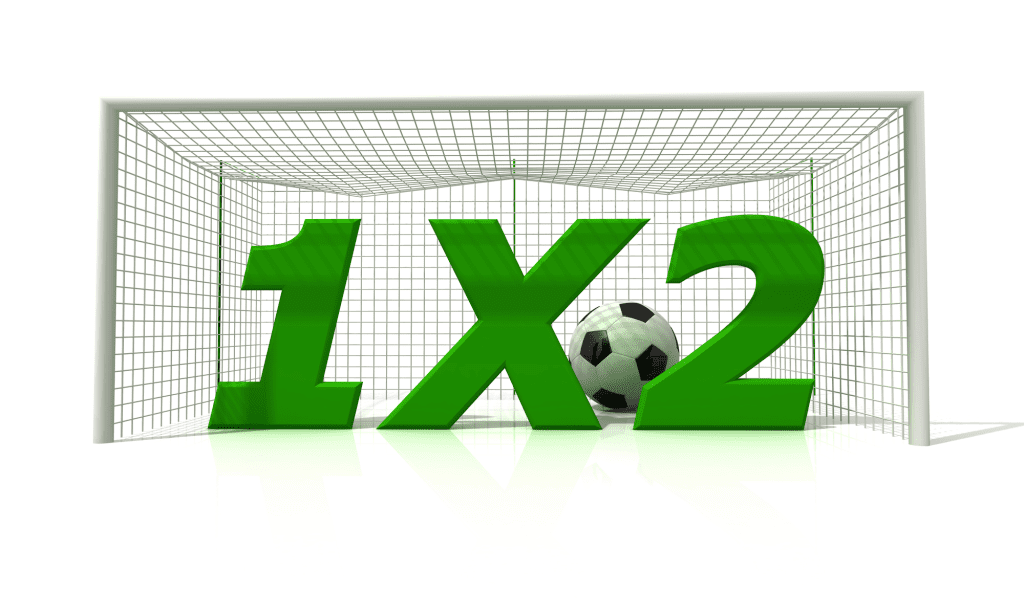 Win draw win, also known as 1X2 betting, are the main selections when it comes to football betting. Some punters like to give only 1X2 football betting tips, in order not to complicate things, and that is because Home win, draw, or Away win are the most fundamental and basic options in football betting.
Making profitable predictions.
Knowledge is so important in making profitable bets and predictions. You need to understand the sport you are betting on, and be able to identify trends in team's performances. Use multiple sources to research your data, and statistics before picking your teams. You also have to be selective in your picks and avoid matches where the context is not clear to you. You can also look for football betting tips from reputable punters with good win ratio, if you do not have time for research.
Draws Tips
Significance of draw outcomes in football betting
When both teams cannot outscore each other in a football match, that means the result is a draw. Although draws happen a lot in football, it is still always so tough to predict or select, especially in an acca bet.
Identifying matches likely to end in a draw.
Generally in football, matches between teams that are comparable in quality often ends in draws, but that is not always the case. To identify matches likely to end in a draw, you need to know the playing style of both teams. This helps with knowing if the teams will set up defensively or not. You also need to know the context of the game. This helps you to know if the game is a dead-rubber match, or a super-important game that both teams do not want to lose – that can be a good indicator for games likely to end in a draw
In-Play Betting Tips

Introduction to in-play betting
In-play betting, also known as live betting, is a type of sports betting that allows users to place bets on a match or event while it is still in progress. This allows bettors to take advantage of changing odds and make more informed decisions based on the current state of the match or event.
   Live Betting Strategies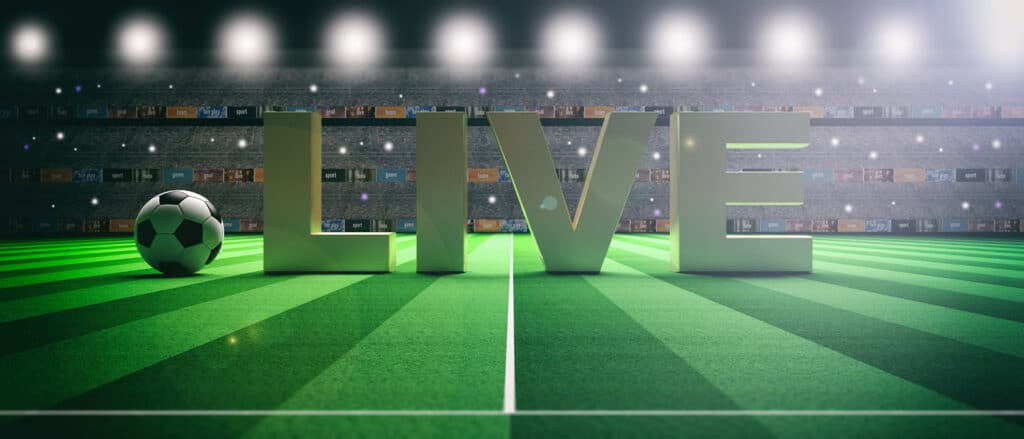 Develop a system to time your live bets – You cannot just always jump straight into any live game without proper timing, or else you might lose a lot of money.
Look For Momentum – Watch out for the team having momentum, and stake your bets around them. Always stay vigilant to know when the momentum is changing, so that you can adjust accordingly. You can also stake against the momentum once in a while.
Stake What you can afford to lose – Because it is live, there are better chances of you losing your money quicker. Always stake what you can afford to lose, and do not be afraid to exit when you've exhausted your budget.
Look for Live Betting Tips – You can follow a game live, and still look for live football betting tips or tipd in any other sport to help guide your live picks.
Tournament-Specific Betting Tips
It is important for punters to understand tournament or competition specific betting tips. A good tip for a Premier League match might not fit well with Champions League, because the context of the game is different.
   World Cup Betting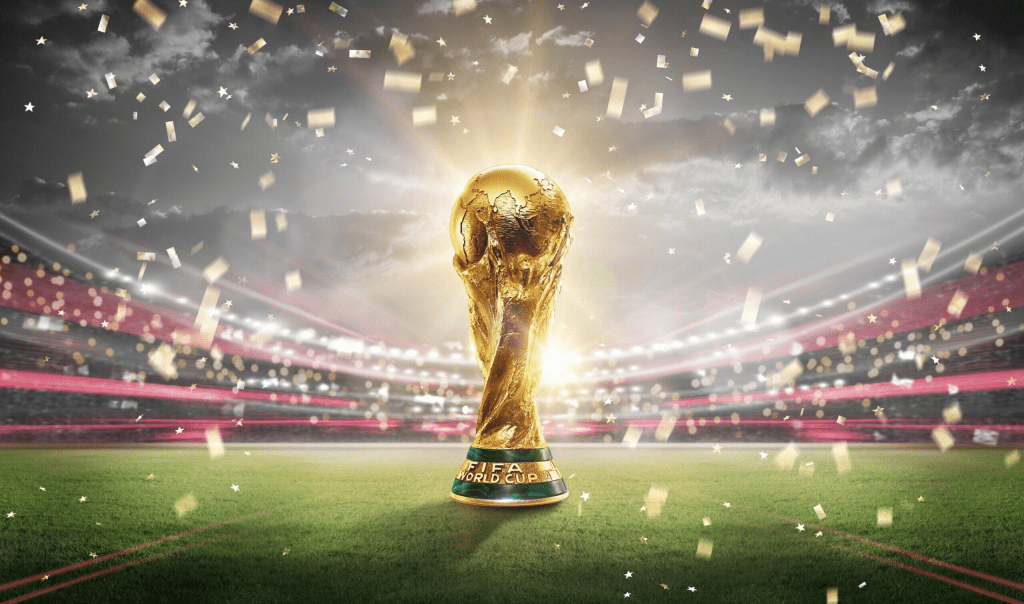 The World Cup is a knock-out competition, and unlike the UEFA club competitions, the group stage games do not have second legs. This means that pragmatism begins from the first group stage for underdogs, and that can be a good source to stake on under goals outcomes, rather than over goals outcomes.
   Champions League Betting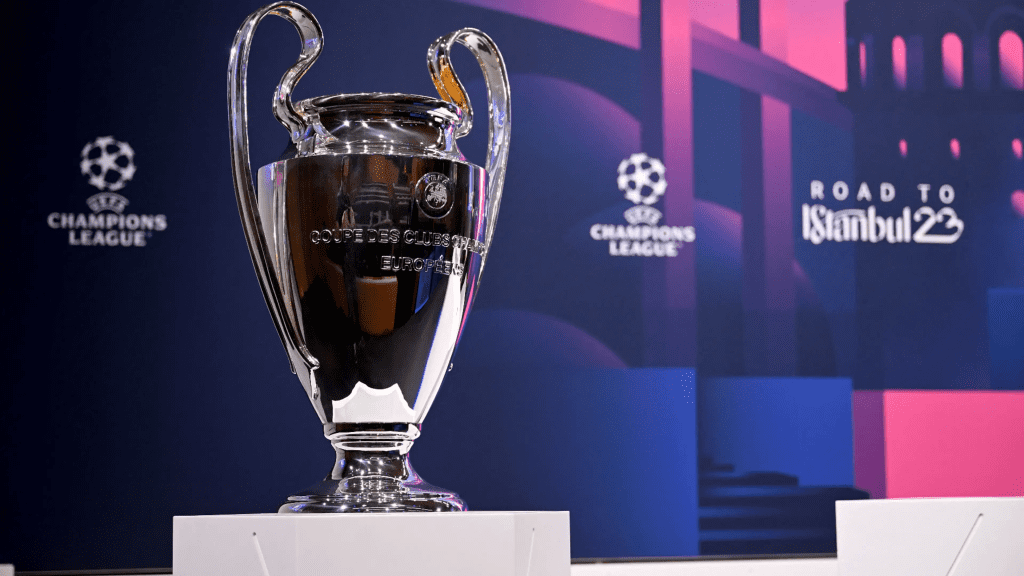 The UEFA Champions League, Europa League, and the UEFA Europa Conference League are all knock-out competitions, at least until the UEFA Champions League changes significantly in the 2024/25 season. It is not played in a domestic league format, so there is more emphasis on actions in the group stages, and punters are encouraged to stake on goals, overs, and wins for the strong sides. However, once these competitions enter into the knock-out phases, the context changes a little, and it becomes more careful as teams will be hoping to make into the final and keep out goals desperately.
   Premier League Betting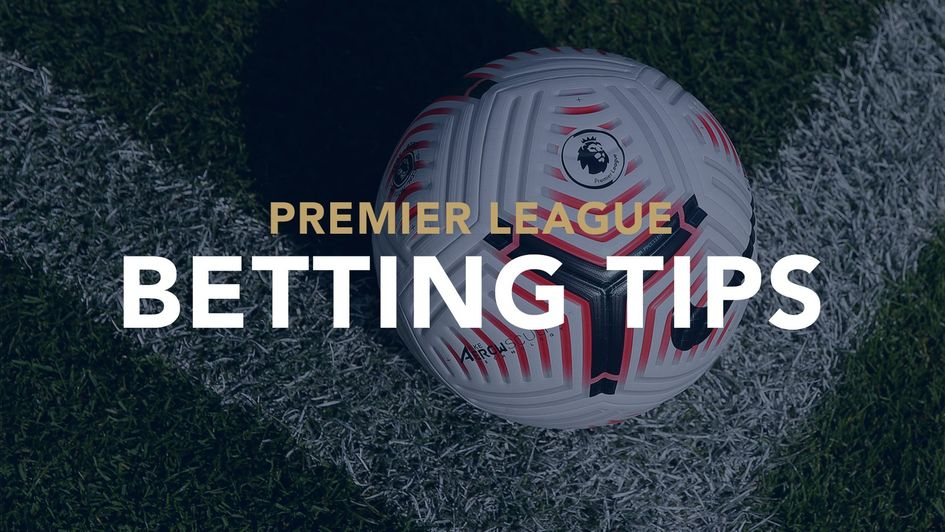 The Premier League is known as the most entertaining football league in the world, and that alone will might excite a regular fan, but it can be a money trap for a punter. The English league is highly competitive and upsets happen almost every week. To consistently win Premier League bets means exploring other options other than the Win Draw Win (1X2) options regularly. Overs, Unders, Handicaps, Half-time options and other safer options are picked mostly for Premier League games.
 Major League Soccer Betting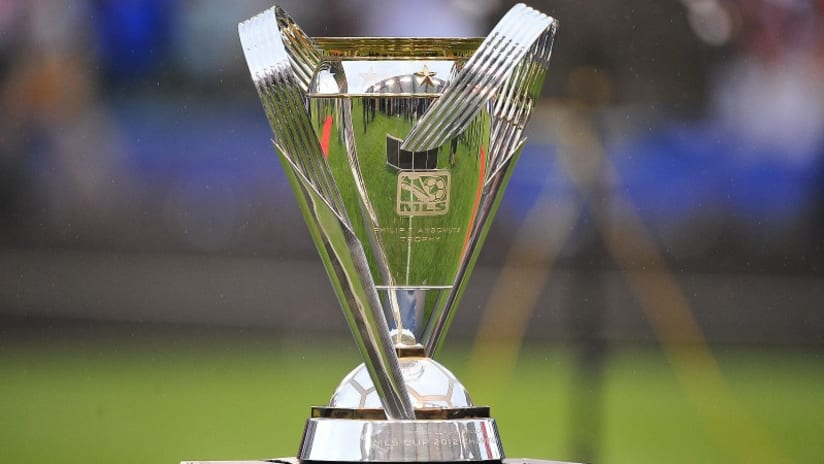 MLS betting can tricky, but more research is needed on teams in the MLS, as inconsistencies are very common. In a league like this, home advantage is prevalent and punters also tend to rely on overs and unders for profit.
Country Specific Betting Tips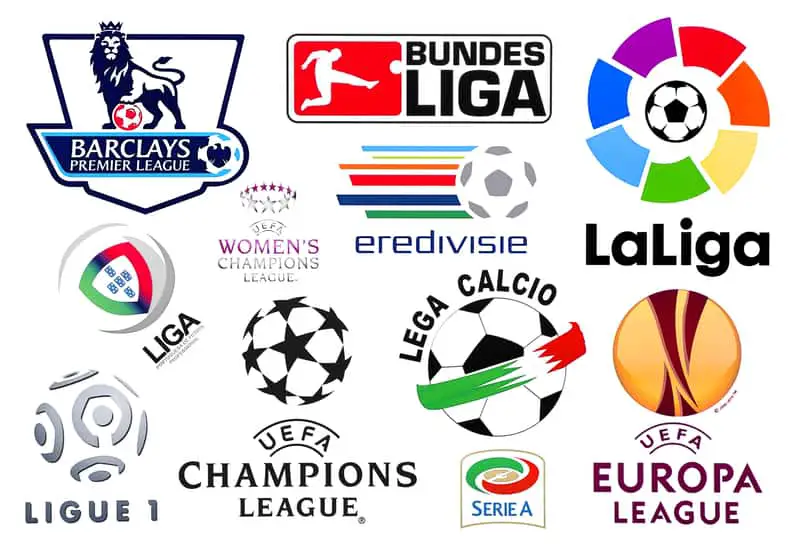 The English Premier League is known for its unpredictability and goals. The Bundesliga is well known for their strong emphasis on attack and less priority to defence, so that equals more goals. Things are more tactical in Spain, and it is always compact. Italian Serie A entertains with goals, but some select matches may be too tactical for plenty of goals. Overs 1.5 goals, over 2.5 goals, are always so common in Germany and Holland's Eredivisie. The Win draw Win approach and under options works better in Spain, Handicaps helps in the English Premier League.
 Importance of Understanding the Playing Style of Different Teams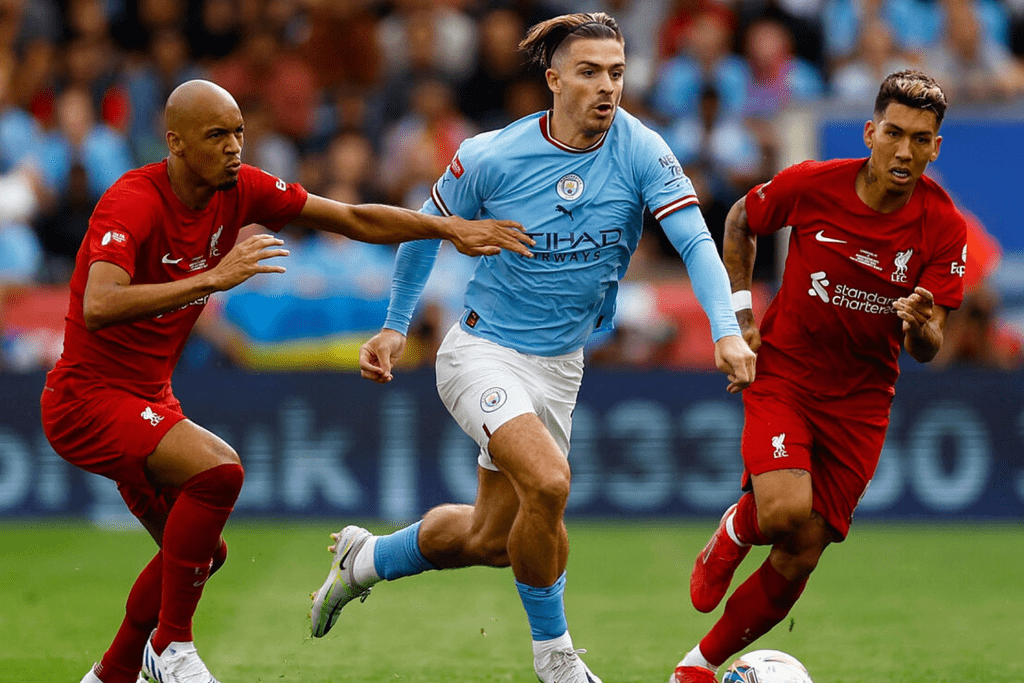 Understanding the playing styles of different teams allows you to know the types of bet to place on them. For example, you know how to limit your picks on over goals when you are staking on a team that likes to defend.
It helps you see hidden opportunities – There are opportunities that will only become apparent to you if you understand how the team you want to stake on plays.
You'll be able to identify strengths and weakness of a team – It helps in identifying the areas of strength and weakness of a team. This knowledge will help you stake wiser, efficiently and even more specifically.
It helps during in-play betting – Your knowledge of a team's formation style or playing style can help when betting on them during a live game.
Football Betting Apps
   Overview of mobile betting apps and their benefits.
Betting apps allow users to place bets on sports events and other markets using their smartphones or tablets, which means they can bet from anywhere at any time.  Convenience, ease, and privacy tops the list of benefits of mobile betting apps. It also allows for Speed and efficiency of bets and also promotes security of bets and winnings, as it is always private.
Virtual Football Tips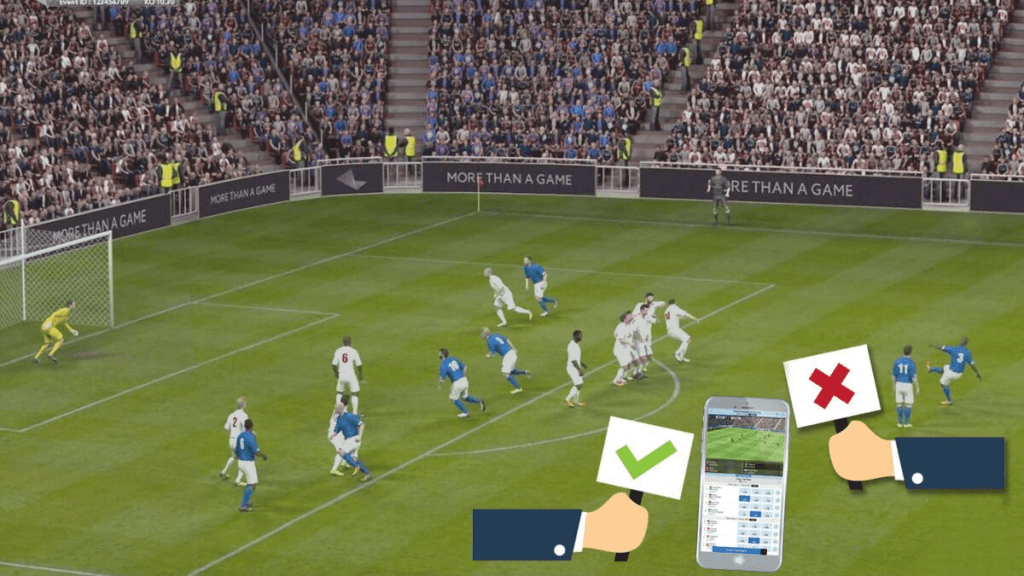 Exploring virtual football betting as a fun alternative.
Virtual football betting simulates football matches using computer-generated graphics. Punters can place wagers on the outcome of virtual football matches. Virtual football betting can be a fun alternative to actual football betting in the off-season and during international breaks or when matches are not being played.
How to do virtual football betting
To bet on virtual football matches is simple. First, you have to choose your bookmaker. Then you proceed to pick a virtual match to bet on, you can also watch the simulated graphics which only takes about 1 to 3 minutes, then you take your winnings if your predictions were correct. There are also websites bettors can check to see virtual football betting tips and tricks.
FAQs
What is the secret to win betting?
Conducting thorough research, stake only what you can afford to lose always, managing your budget responsibly, and avoiding emotional betting.
Is football betting a skill or luck?
It is a combination of skill, luck, and self-control. While knowledge of the sport and careful analysis can increase your chances of success, there is always an element of unpredictability in sports, especially in football betting. Some of the famous punters that give out football betting tips have a good winning rate, because they have a good betting system.
How not to lose in football betting?
Bet selectively, avoid emotional betting and chasing losses.
Is there a formula to sports betting?
There is no formula guaranteed to make you win in football or sports betting. But you can always analyse your bets or follow betting tips of punters with a high winning rate
What is the Kelly rule in gambling?
The Kelly criterion or the Kelly rule is a mathematical formula that helps punters determine the amount of money to place on each bet in order to maximize profit. It is a special way to decide how much to bet when you're playing. It helps you pick the right amount of money to bet so that you can win the most money possible.
What is the 80-20 rule in sports betting?
A betting principle also called the Pareto principle that suggests that 80% of your profits should come from 20% of your bets.
What are the important numbers in football betting?
The odds for both teams, and the score-line to determine goal scored or goals conceded.
What is the easiest betting game to win?
There are no guaranteed easy wins in sports betting or football betting. However, markets like overs and unders have proven to be a little less risky for punters.
What is the easiest sport to predict in betting?
There are no easy sports to bet on. You just have to understand the sport to stand a better chance at winning.
What are the easiest NFL football bets to win?
Some easier NFL football bets to win include, point spread bets, and over/under bets, as these bets involve simpler outcomes and do not require predicting the exact score-line or outcome of the match.
Which type of betting poses the most risk?
One of the most risky bets in Sports and football betting is predicting the exact score line of a match.
What is the safest odd in betting?
As long as it's a bet, there is always a good chance of losing out. With that said, there are some slighly safe options like the Overs and Unders of goals or points.
How do you pick the best odds in betting?
Do your research, don't always go after the biggest odds, know the sport or the team you are betting on, and always understand the context of each odd you pick.
Are higher or lower betting odds better?
Lower odds tend to be a little safer than higher odds. For example a team backed @5.90 to win a football match are more likely to lose or draw compared to a team given 1.20 odds to win in football or soccer.
What does it mean if a team is +7 odds?
If a team is listed as +7 odds, it means that they are the underdog in the match and the bookmaker is offering 7 points as a head start advantage.
Are 9 to 5 odds good?
9 to 5 odds are sometimes considered good in sports betting, as they indicate that a bet has a higher probability of winning than losing. In fractional odds format, 9 to 5 odds mean that for every $5 bet, the potential payout is $9 if the bet is successful.
Are 10 to 1 odds bad?
They are not bad, they are just very risky. 10 to 1 odds indicates that such team have a lower probability of winning
Who is the favorite in betting odds?
The favourites are the team backed to win by the bookmakers. For example, a team with a 1.40 odds to win is considered a favorites over an opposition backed at 6.20 to win.
Should you bet on the favorite or underdog?
You should always avoid betting emotionally. Just make your research, and let the stats guide you in making betting decisions.
Can I bet on both teams to win?
No, you cannot bet on both teams to win the same match on one ticket or one bet. However, you can do it separately on different bets, but in the event of a draw, especially in football, you will lose both bets.
What do you win if you bet $100 on odds?
Your potential win depends on the amount of odds you stake on with your $100. Your potential win is always calculated by multiplying your stake and the number of odds, and sometimes, plus bonuses from the bookmaker.
Conclusion
Whether you are getting football betting tips, giving free betting tips or just a casual bettor, always make sure to do your research before betting to help your chances of winning. Always stake only what you can afford to lose, and remember that sports betting should remain entertaining.