Cristiano Ronaldo's Hat-trick gives Manchester United 3 points against relegation favorites, Norwich.
Brighton Defeat Spurs, as Arsenal lose against Southampton
Tottenham 0-1 Brighton
Brighton have collected 6 points from two Top 4 hopefuls in the space of eight days. The Seagulls defeated Arsenal last week, and have now defeated high-flying Spurs today in North London.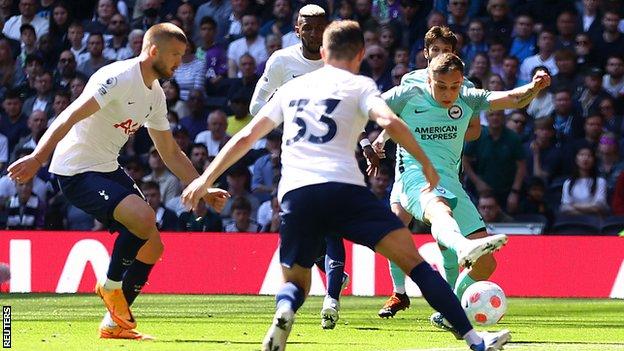 Tottenham entered today's game as the favorites following their impressive victories over Newcastle and Aston Villa. However, Brighton spoiled the party.
Match Summary
Trossard snatches a late 1-0 win for Brighton over Tottenham. The visitors were the better side throughout. Although Son had a couple of good chances in the second half, which were blocked. Brighton still looked the bigger threat, and in the 90th minute, Spurs failed to clear their lines and Trossard took advantage by curling a low shot past Lloris. Bergwijn volleyed an effort wide moments later at the other end, but Spurs didn't manage a single shot on target in the game.
Southampton 1-0 Arsenal
Southampton have responded in the right way after a 6-0 home thrashing they suffered at the hands of Chelsea last week, albeit at the expense of Top 4 hopefuls Arsenal.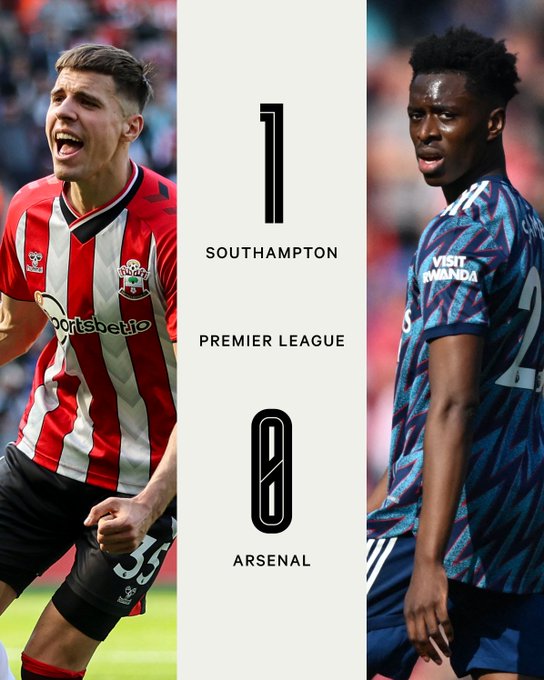 Match Summary
Another setback for Arsenal's top-four ambitions sees Arteta's men slump to a third straight defeat, after their efforts to break down an obdurate Southampton side come to nothing in the end.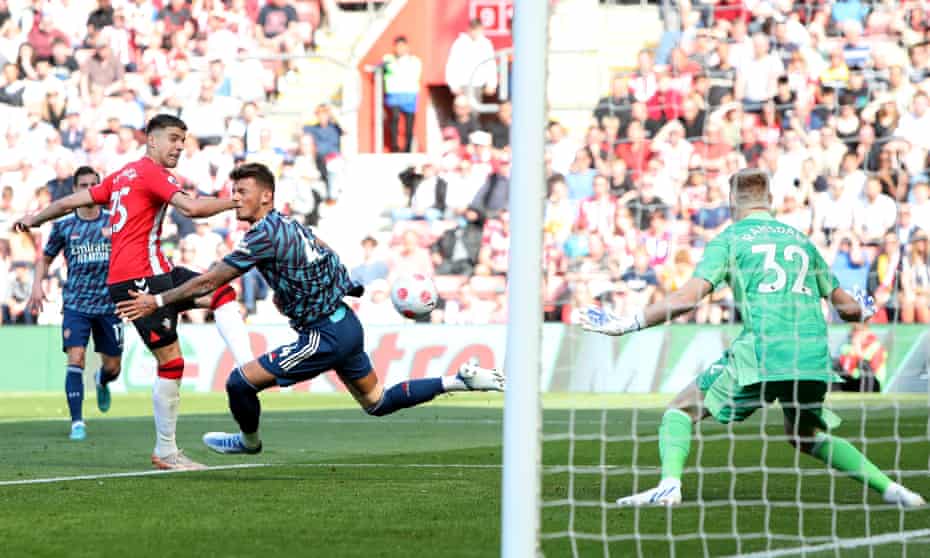 The hosts were willing to cling on grimly during the second half, having taken the lead towards the end of the first, and Forster's heroics kept their visitors at bay.
Manchester United 3-2 Norwich
Cristiano Ronaldo scored a hat-trick to give Manchester United the three points at home against Struggling Norwich City.
Match Summary
The full-time whistle goes and Ronaldo's late free-kick proved to be the difference, as his hat-trick landed Manchester United all three points!
Norwich kept on coming and had chances to draw or even win the game, but Ronaldo's excellent performance in front of the goal ensured that United make good ground in their race for top four.
Top 4 Race Is Wide Open
Tottenham are still in fourth position with a three point advantage over Manchester United who are above Arsenal thanks to their superior head-to-head record. Arsenal play Chelsea next and Manchester United will go away to Liverpool. Tottenham face in-form Brentford next, but still have to play against Liverpool and Arsenal before the season ends. West Ham still have an outside chance…The race is truly on!