The new European season is fast approaching, and we cannot wait for it all to begin again. There were many new exciting stars last season. Players who enjoyed success on the pitch despite immense responsibilities. New strikers, defenders, and midfielders broke through last season. We're looking forward to what else they'll offer this year.
A defender's job on the pitch was simpler back in the day, but now in the modern game, defenders have more responsibilities on the pitch. These 10 defenders were fantastic last season. The football world should watch out for them this campaign.
Nico Schlotterbeck
The 22-year-old had an amazing year with Freiburg last season as his former side surprised everyone by finishing 6th in the Bundesliga. He has since signed for Borussia Dortmund, and he looks like the real deal already.
Schlotterbeck's impressive form last season saw him win 69% of his 50+ duels, more than any other defender in the Bundesliga.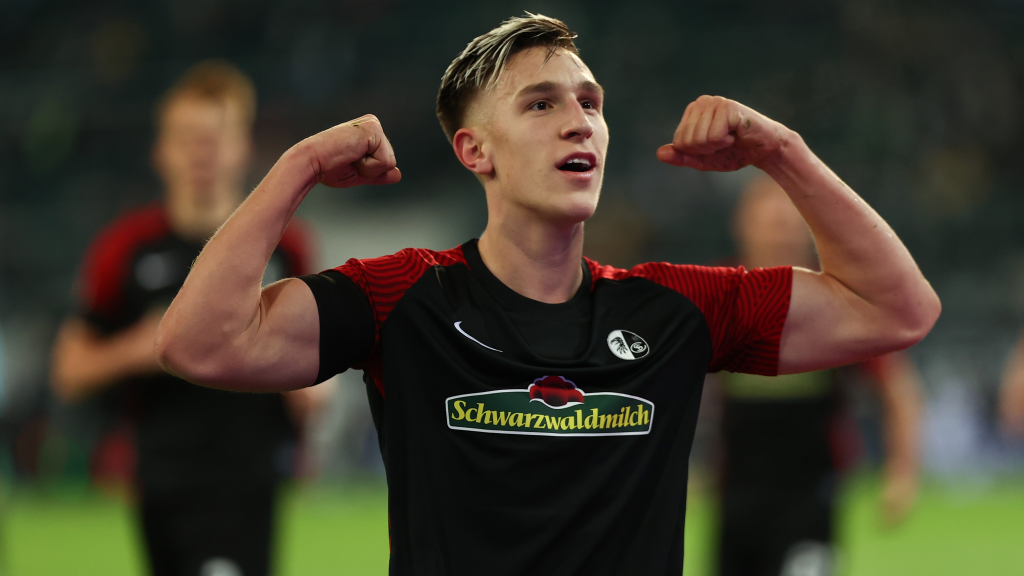 His aerial prowess was also top-notch (75%, third best in the Bundesliga).
He now has the right platform with BVB to showcase his talents to a much larger audience in the Bundesliga and also in the Champions League.
Sven Botman
Botman signed for Newcastle this summer, after much drama and delay about his transfer. A young defender who has the potential to become one of the best of his generation. Botman is a natural leader, and that is one trait that made Eddie Howe decide to splash €37Million on the 22-year-old.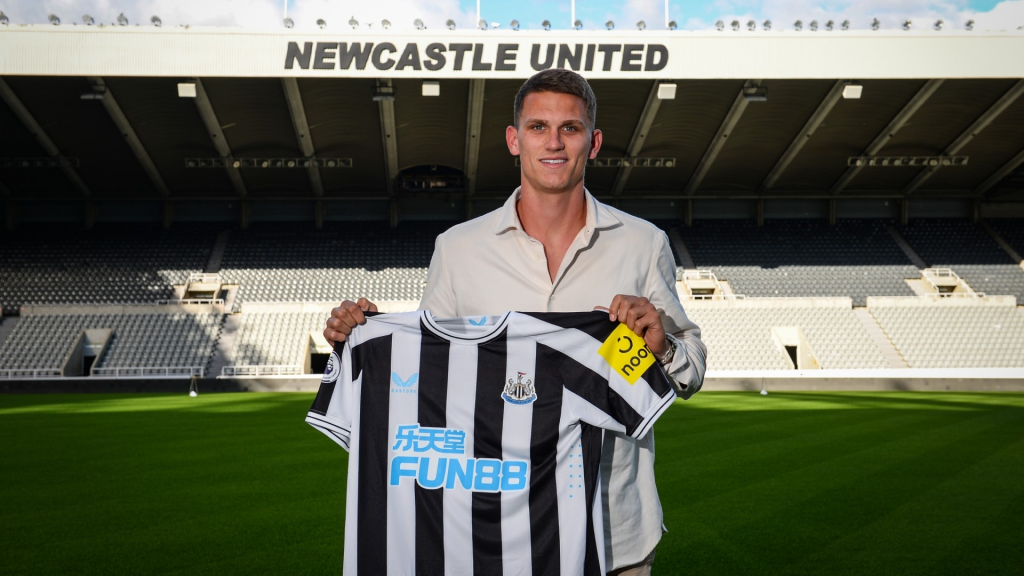 Botman could be what Vincent Kompany was for Manchester City for many years after the Abu Dhabi takeover.
Last year he had a good season with Lille. He won well over 111 aerial duels in a league as physical as Ligue 1. He is incredibly strong in the air and also comfortable with the ball. Botman also averages 2.15 tackles per game.
This season, we'll see how he settles into the Premier League.
Rasmus "Nissen" Christensen
The New Leeds full-back has everything it takes to succeed in the ever-competitive Premier League. Nissen just signed for Leeds from RB Salzburg. The Danish right-back has the right blend of attacking and defensive skills to help Leeds become better defensively.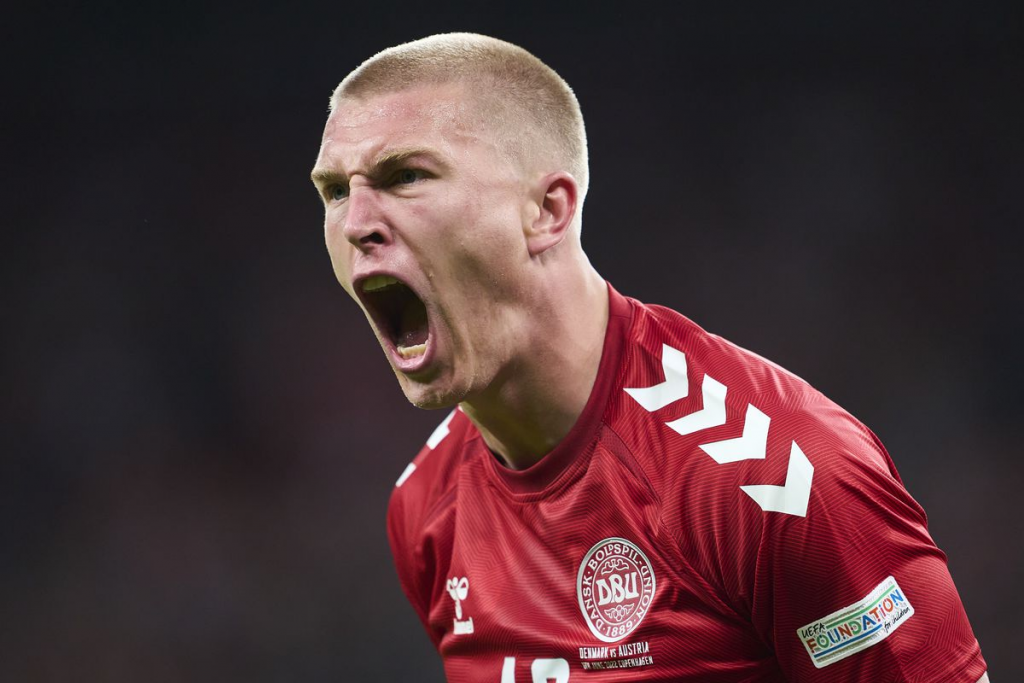 Nissen joined Leeds for £10 million, but in a few years, his value could skyrocket. Nissen registered more tackles per 90 than any defender (200+ minutes) in the UEFA Champions League last season. The right-back also scored 7 goals in the Austrian Bundesliga. His creativity will also help Jesse Marsch in their bid to avoid another relegation scrap like last season's.
Tyrell Malacia
Already enjoying his time at Manchester United. Many will be watching the Dutch defender who was brought in to take over from Luke Shaw. He fits the bill for Erik Ten Hag, but how did he perform last season?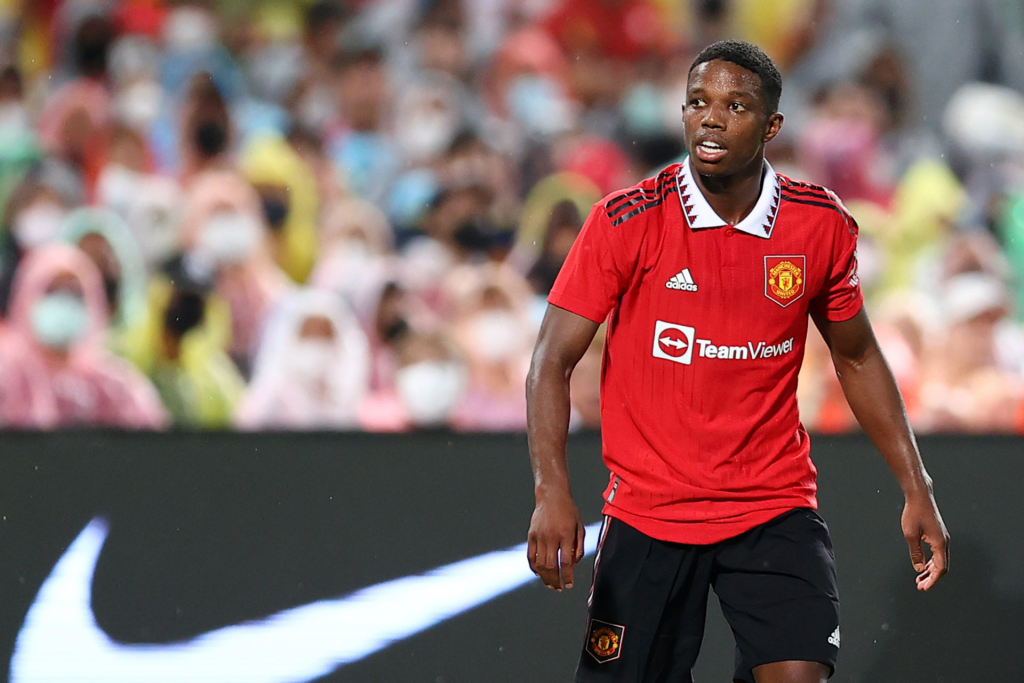 At Feyenoord, he was directly involved in five goals. His movements and direct style helped the dutch side create more chances.
He is also capable defensively. With a tackle success rate of 66%, he fits into the Premier League bracket well.
He has already started well with Manchester United pre-season, but many will be on the lookout when the action properly begins in August.
William Saliba
"The Rock Of Marseille" Saliba is immensely talented. He is one of the best young modern defenders. The French defender has it all, he just needs to improve some minor aspects of his game.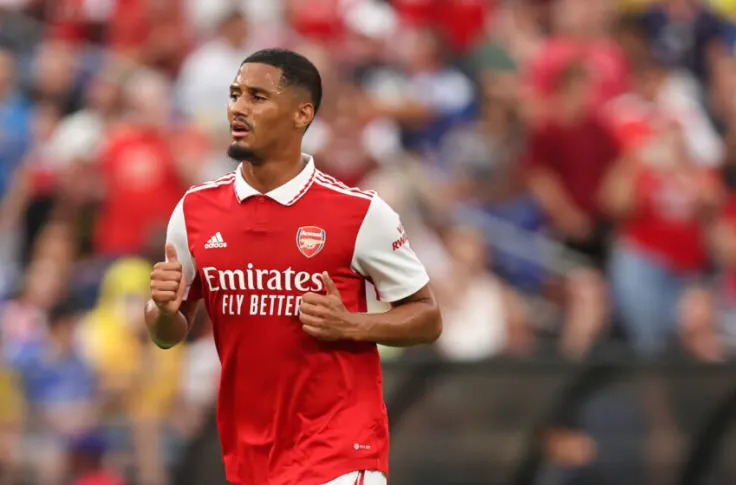 However, at his age, he already has the calmness and panache to carry himself on the pitch, little wonder he is one of the defenders to watch in 2022/23.
His "ball carries" rivals some of the best in Europe. Under Sampaoli, he developed into one of the best defenders in Europe when it comes to playing it out from the back. Saliba is also strong in the air, and with his tackles. The Arsenal defender averaged 79 passes per game in the Ligue 1 last season.
He already looks solid for the Gunners in pre-season. Marseille are pushing to have him back, but Arsenal boss Mikel Arteta prefers wants the defender to stays as it will make his squad even more competitive.
David Raum
David Raum looks set to join RB Leipzig from Hoffenheim for a lesser fee than one would think, considering his output. It is a little surprising not seeing bigger teams try to sign the German defender.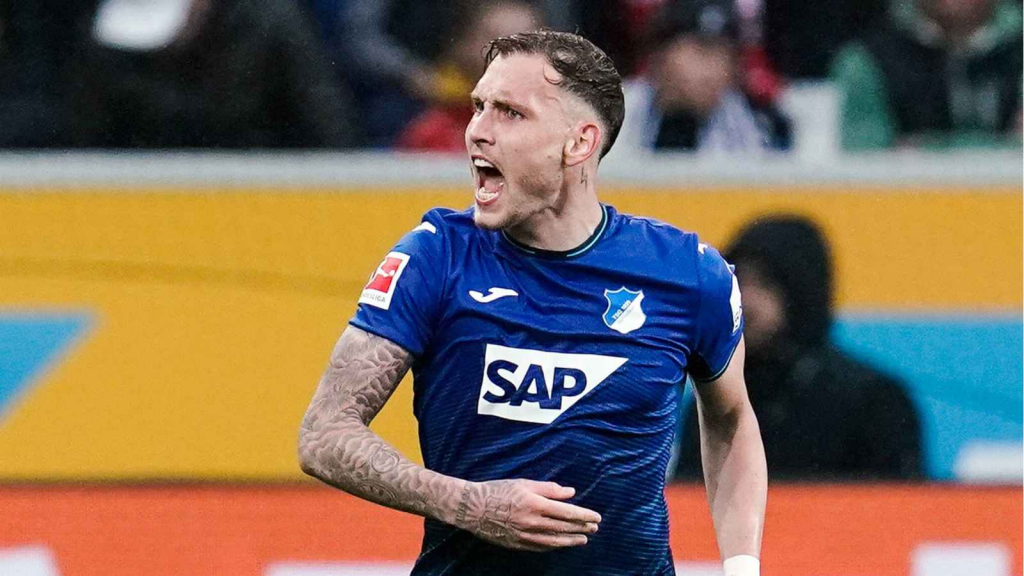 In the 2020/21 campaign in Bundesliga 2, Raum registered 21 assists, he continued in that same vein last season with 13 assists for Hoffenheim. He is strong, and also reliable defensively.
David Raum's crossing accuracy and ball progression down the flank will add flair and dynamism to RB Leipzig's attack if the deal goes through.
Nordi Mukiele
The new PSG defender has the potential to be one of the finest French defenders in recent years. A strong, tall, fast, and classy player who has just moved to a team that complements his attributes.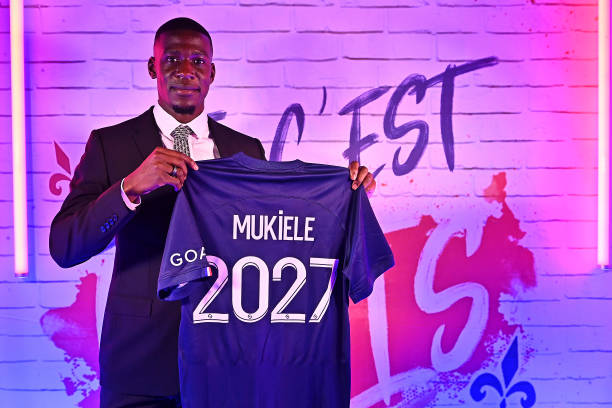 Mukiele averaged 15.61 defensive actions per 90 in the Bundesliga last season. The Frenchman is in the topmost quantile of defenders in Europe. With an 83.33% tackle success rate, he is a "no-nonsense defender." PSG have got a true gem on their hands, thanks to Luis Campos.
Many will be watching Mukiele's career closely, and that's why he is on the list of top defenders to watch out for in 2022/23.
Levi Colwill
The Chelsea defender played on loan at Huddersfield last season. It was clear to see right from his first game that he was matured beyond his years. He helped the Championship club to the playoffs finals and was comfortably one of their best players last season.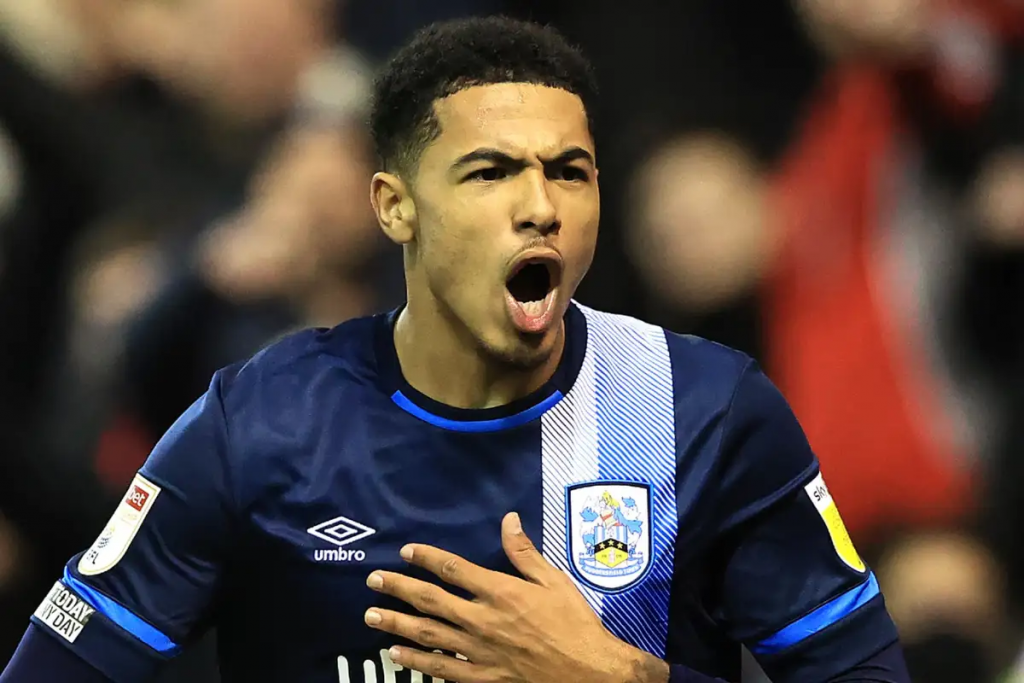 Averaging 60 passes per match in a team like Huddersfield, and with 80% passing accuracy in the Championship shows he is surely one to watch. He also has an excellent 75% tackle success rate.
It will be interesting to watch him if he gets the opportunity at Chelsea this season, or perhaps a loan move to a Premier League club.
Josko Gvardiol
The 20-year-old Croatian has been linked with a move to Chelsea and Spurs this summer, and for good reason.
At Leipzig, he has only made 29 Bundesliga appearances and 5 in the UEFA Champions League.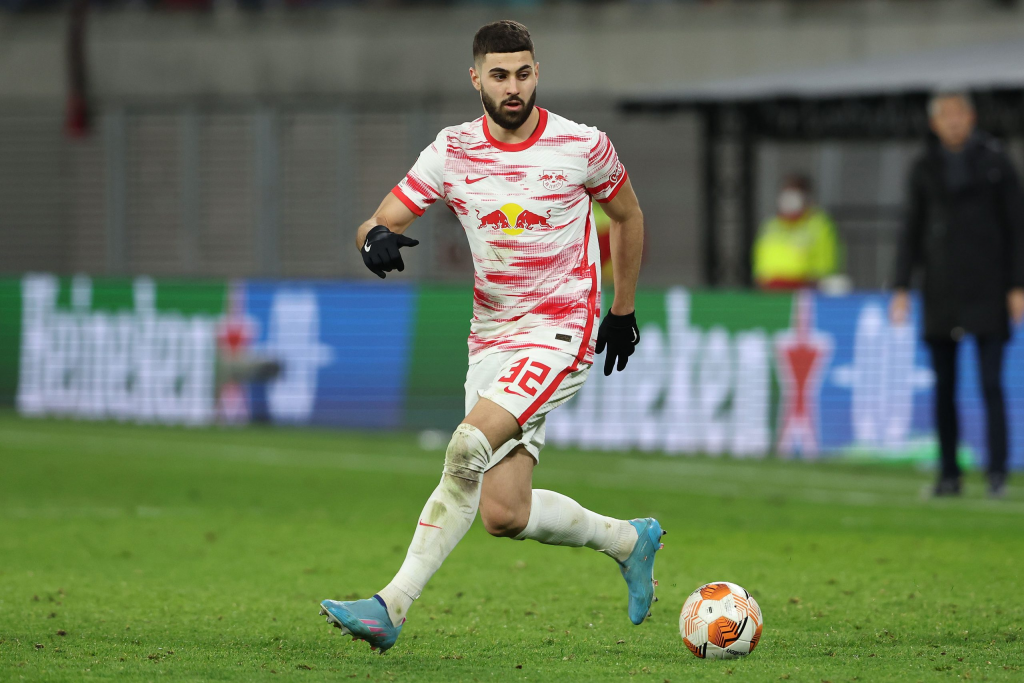 Gvardiol has not accumulated enough experience to lead a great back-line, but he has immense potential. A tall, ball-playing center-back who can also play as a left-back.
It will be interesting to see how he continues his development at Leipzig this season, if he doesn't move.
Jurrien Timber
Wanted by Manchester United, but he chose to stay put at Ajax. Timber understands that he still has a lot to learn in Amsterdam.
Aerial Duel is not his strong suit, but he makes up for that with his quick thinking and pace. He also goes in strong for tackles.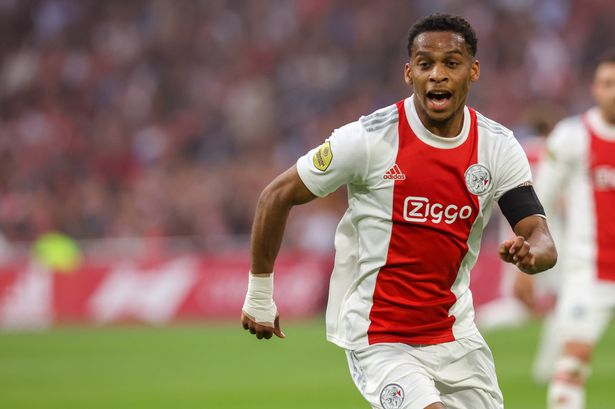 60% tackle success from last season for the Dutchman who can also be productive up front. Timber has 4 goals and 2 assists in 51 Eredivisie games.
That's our list! The players above are our 10 defenders to watch out for in 2022/23.
These players all have what it takes to be important defenders in their generation. Their development continues this season; we'll be watching.