In terms of quality and tactics, it did not look like your typical Europa League game, and Xavi was right to say this fixture could be a UCL Quarter final, Semi-final or even the final in a few years.
A tactical, yet open game between two bright managers squeezing the best out of their squads; it was entertaining to watch.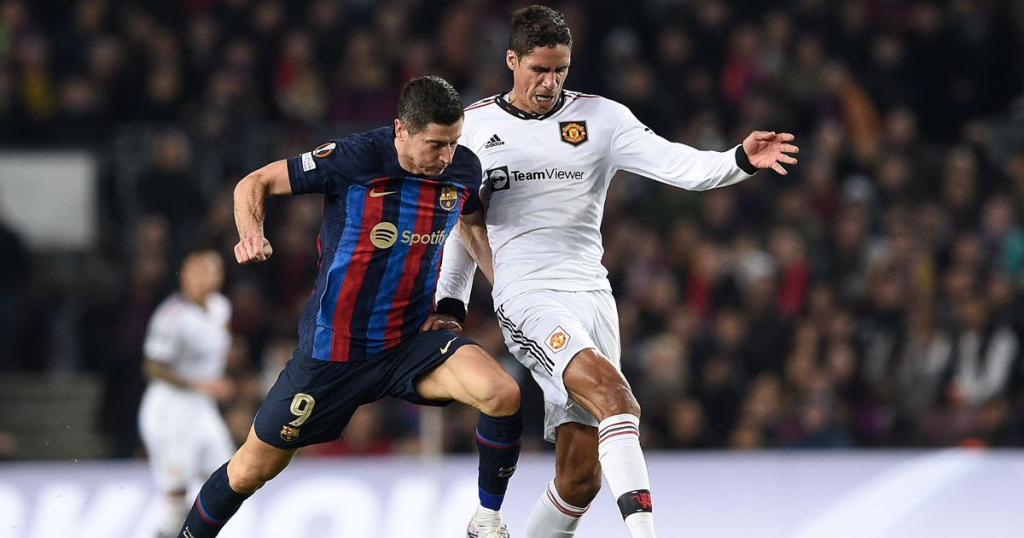 BARÇA 2-2 MANCHESTER UNITED
Both sides settled into the game in the first half, and as the first 45 progressed, it was evident how open the game was going to become, with some good chances falling to Manchester United through Wout Weghorst and Casemiro. However, it was the second half that delivered all the tension, goals, and quality of a top European club fixture.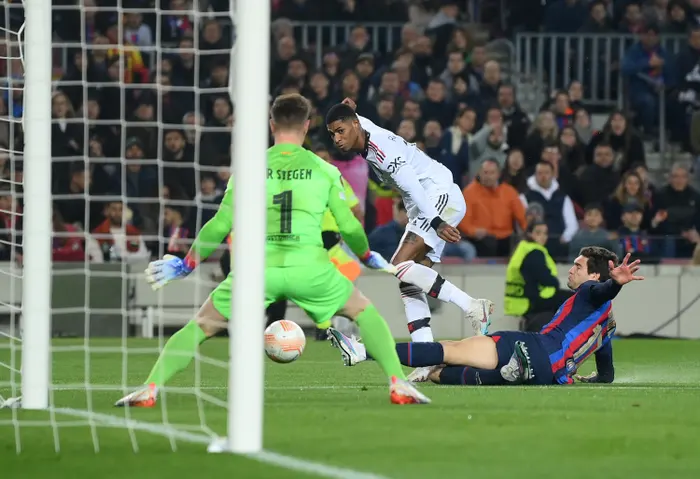 Fans could blame former Chelsea star Marcos Alonso for allowing Marcus Rashford to squeeze in an equalizer past in-form Ter-Stegen just a minute after he nodded Barça in front. Rashford also created Manchester United's second goal 6 minutes later.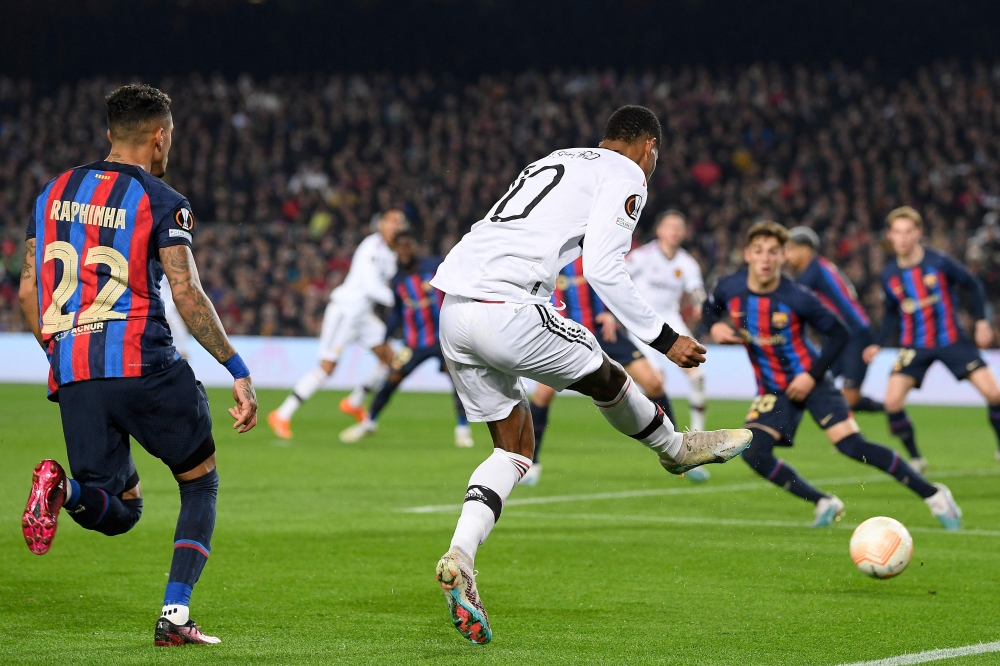 Barça equalized as Raphinha's curling cross found its way past David de Gea thanks to the presence of Robert Lewandowski. A game that could have easily gone either way ended all square, and United's performance in Spain pleased boss Erik ten Hag:
"We dictated the game, and we outplayed with so many chances. I was disappointed it was 0-0 at half-time, but it was a great game, two attacking teams; I really enjoyed it."
RASHFORD CANNOT STOP
Erik ten Hag rued some missed chances, but he will be delighted with Marcus Rashford's performance once again in an important game. He is looking like an unstoppable phenomenon this season as he keeps on deciding big matches for Manchester United single-handedly.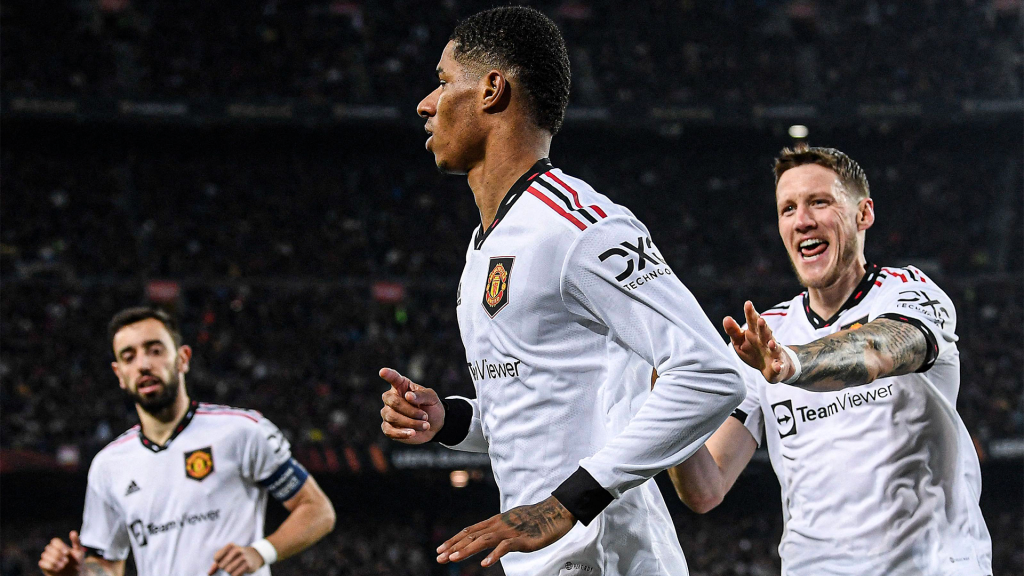 Xavi was aware of Rashford's threat before the game yesterday, and his Barcelona side, (with only 7 La Liga goals conceded in 21 matches), could not stop him. If Manchester United are to beat Barcelona and reach the latter stages of the Europa League, Ten Hag must continue to utilize Rashford menacingly, just like in the past 3 months.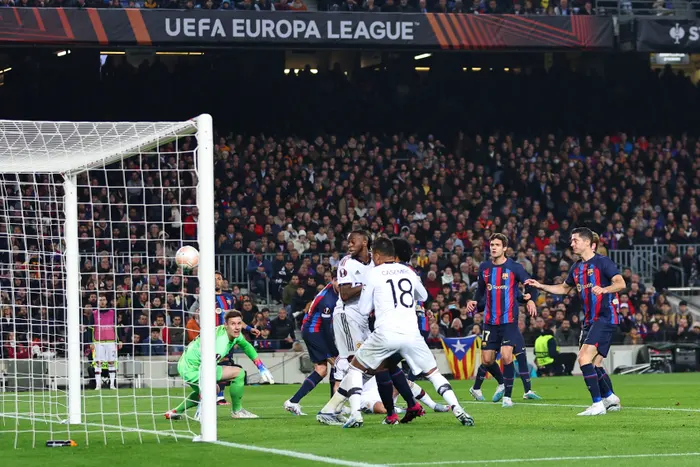 Rashford has been unstoppable of late, but with two goals conceded yesterday, a common theme continues for Barcelona as they fail yet again to lock up shop in an European encounter, unlike what they have been able to do in La Liga this season.
ALL SET FOR A MOUTHWATERING TIE AT OLD TRAFFORD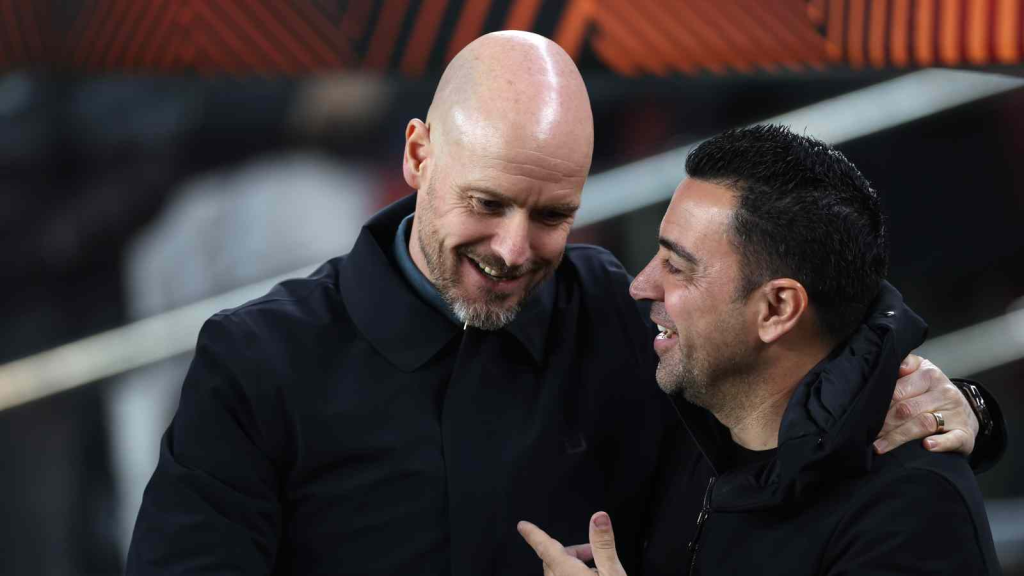 All that said, it promises to be even more fun at Old Trafford as both teams battle once again to progress into the next round. Barcelona's Pedri could be a doubt after sustaining an injury in the game, Gavi is also suspended for the next match and although it is advantage Manchester United, Barcelona have the quality to shock the Mancunians in England.