Can Manchester United and Erik ten Hag Continue To Depend On Marcus Rashford For Attacking Inspiration Till The End Of The Season?
Not quite the ultimate football renaissance story, but yeah! Marcus Rashford is back in form for Manchester United and with superb timing… right? Losing a proven goalscorer like Cristiano Ronaldo means United will need a consistent source of goals and attacking inspiration, Rashford has not disappointed so far this campaign.
Fans doubted Marcus Rashford's quality following his injury-disrupted campaign last year, coupled with Manchester United's form on the pitch.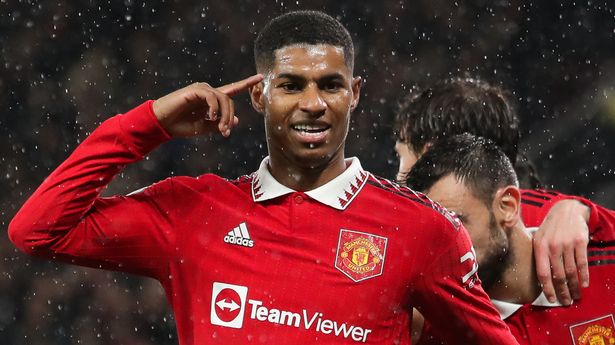 Rashford's recurring shoulder injury impacted his game for much of 2021/22, he only managed 5 goals and 2 assists for United, leaving all the striking responsibilities to Cristiano Ronaldo.
Coming back into the team also was not easy, with all the issues with team form and performances on the pitch limiting the amount of chances he got to impress at the tail end of last campaign.
Marcus Rashford's Patience and Pleasure
He had to be patient, especially under a new manager who came with new Ideas of how he wants Manchester United to look on the inside and on the pitch. He also had to come off the bench to win back his place in Manchester United's line-up.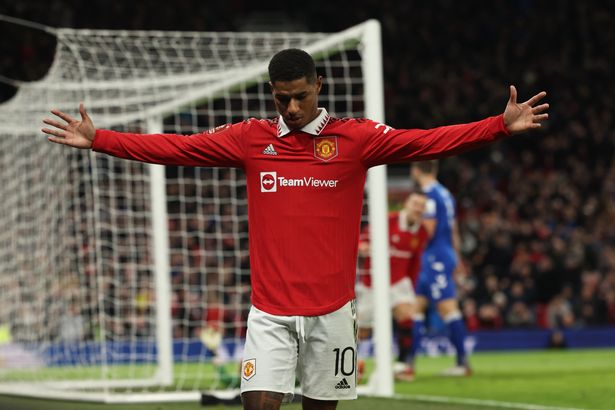 Inspiring performances against Liverpool and Arsenal opened Erik ten Hag's eyes to Rashford's qualities. Now he is the focal point of the team, the player Manchester United midfielder look to when the team needs a spark, and so far, he has responded with 13 goals and 6 assists, not bad… eh?
Can He Do It Till May?
Would it even be fair to ask that of Marcus Rashford? Well, he is not Lionel Messi, or Cristiano Ronaldo, it would be unfair for Manchester United to depend on him till the end of the season.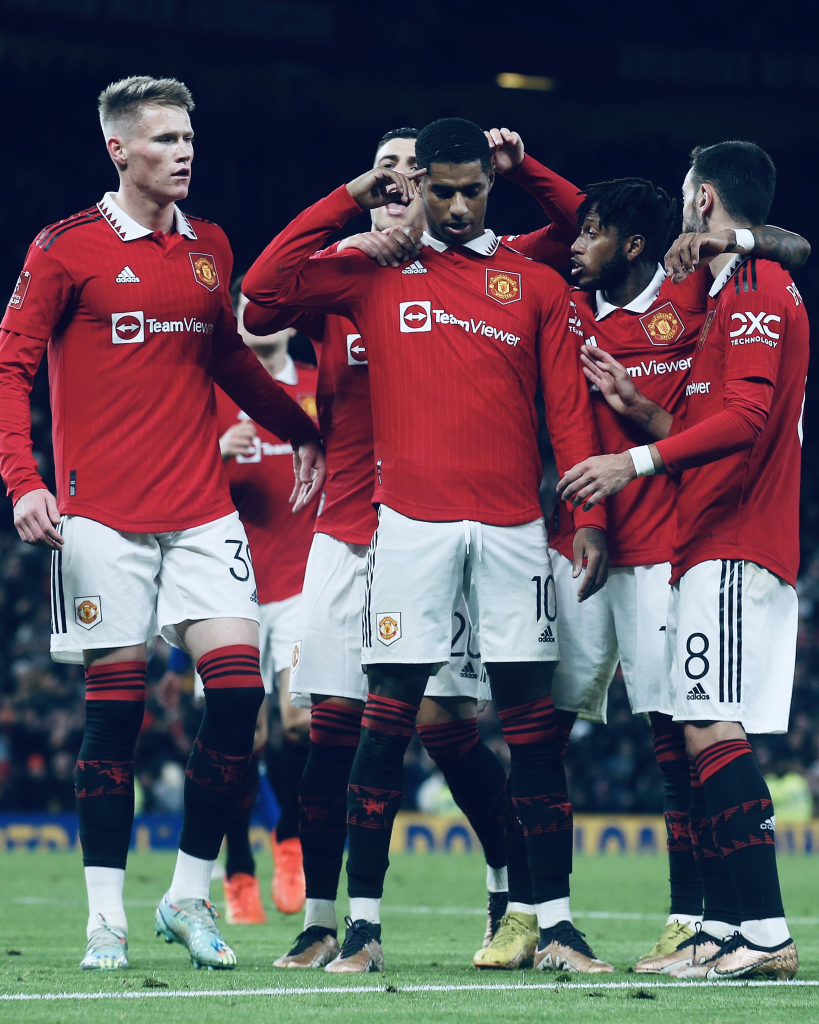 Even his best campaign for Manchester United that yielded 36 direct goal contributions (21 goals and 15 assists) he had help from Fernandes and Martial. However, Erik ten Hag is willing to trust Rashford more with responsibilities, referring to Rashford as a tactical weapon:
"I think I put him on the right position on the pitch, but to be fair he can play across the whole frontline and in some cases behind. We can use him also as a tactical weapon, and he is scoring from every position. "If he keeps this focus, I am convinced he will score even more goals. If he keeps investing in training, investing in the games, I'm sure – I'm convinced – he can keep the goals coming in this run."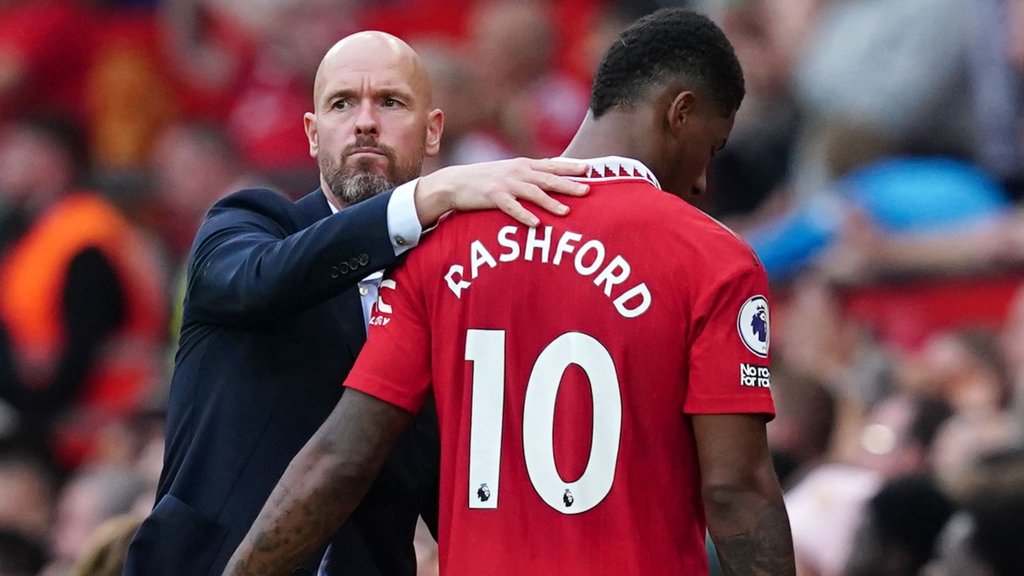 Erik ten Hag also stated after the World Cup that Rashford could better his own personal Premier League goal record:
"I don't want to pin myself to a number. He is capable of scoring 20 goals in the Premier League – I am convinced of that. He has four, but he also got three in the World Cup, so we know the potential to score those numbers in the Premier League"

Erik ten Hag on Marcus Rashford.
What this means is that right now Marcus Rashford can achieve anything he puts his mind to simply because he has the backing, trust and confidence of the manager.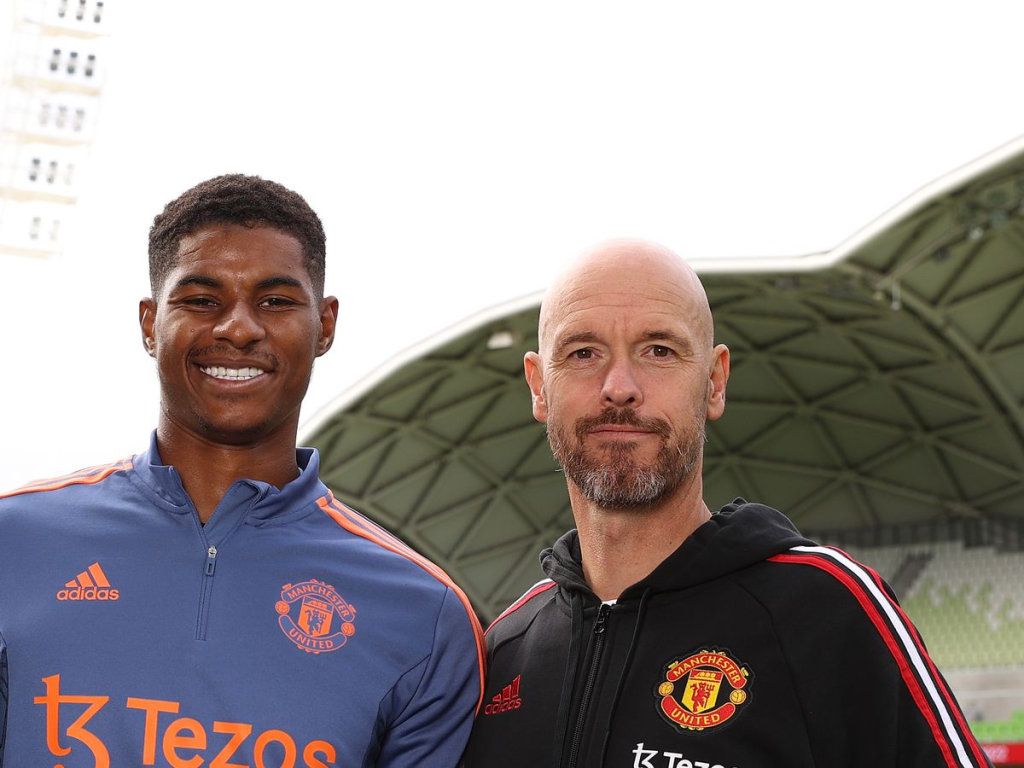 Manchester United are looking to bring in another attacker, because they understand that there will be matches where he would need some help carrying the burden, or might not even be at his best, but as long as Ten Hag's confidence remains, there is absolutely no reason why Rashford cannot continue to inspire United for the rest of the season.