Much has been made about Cristiano Ronaldo's struggles in recent weeks. His lack of goals, lack of energetic front-foot pressing. The scrutiny that comes with being at that level of stardom has certainly been abundantly evident since his return.
The last dance as they called it has had its highs and lows. One thing has remained constant, no matter the situation, he remains a guarantee of goals especially in the biggest games. As he moved past Josef 'Pepi' Bican in Fifa's charts as the leading goalscorer of all time, it presents us with a perfect opportunity to reflect on his career.
In 2009 when he left Manchester United for Spain, he was probably not yet the ultimate goal machine nor was he the finished product. All of this despite winning the world footballer of the year award the season before. However over the past decade, he has become quite frankly the greatest goal scorer ever.
Ronaldo's Hat-Trick
Cristiano's three goals against Tottenham properly illustrated what a complete goalscorer he is. His first, fired into the top corner from 25 yards. His second goal was a poacher's effort, timing his run perfectly to tap in Jadon Sancho's cross. The third goal was a vintage Cristiano Ronaldo goal as he powered in a precise header from a corner. Undoubtedly, this was his best performance of the season. As far as his actual performance away from the goals, he had a much better overall output than usual. He had eight shots in the game, five of which were on target, he won three aerial duels and produced a perfect striker's display.
However, even with all the accolades that come with such a strong performance, there are still questions. Cristiano Ronaldo was omitted from the Manchester derby and the official reason given was a strained hip flexor. The noise around his withdrawal was indicative of a bigger problem. How do you leave a player of his magnitude out of an important game without inciting controversy?
Despite the fact that United ended up victorious on the day, the team as a whole did not play very well. They gave Tottenham chance after chance to get back into the game. Ronaldo was a standout performer and definitely succeeded in shutting his critics up. The wider point seems to be that there have been plenty of days this season when he has been below average. When that happens, it becomes a problematic situation for everyone involved.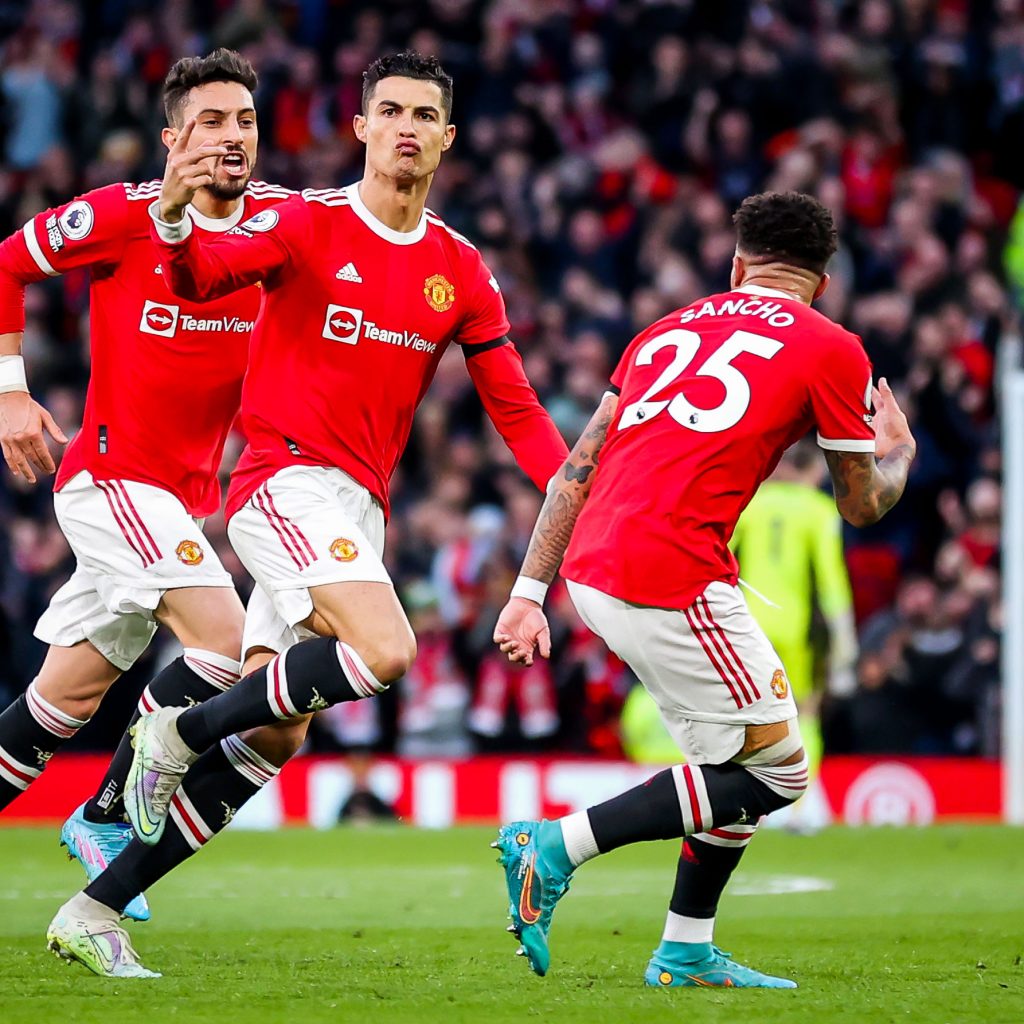 The front three that started for Spurs had attempted 26% more pressure per game than United's front three. Scoring goals is great but the absence of pressing will see United fall short when it matters most. Manager Ralf Rangnick is famous for wanting his players to apply more pressure from the front. The lack of any real pressure is why United have little choice but to pursue a reactive approach.
READ ALSO: NFL – Tom Brady Comes Out Of Retirement To Play 23rd Season
Cristiano's performance against Tottenham reminded everyone of what a lethal finisher he is, even at 37. No matter his limitations in a modern tactical set up, he offers goals.