Liverpool 7-0 Manchester United – Sleeping Giants Liverpool Look Alive Again
Tough Reality Check For Manchester United
Potential Impact of a Result Like This On Both Teams
Liverpool 7-0 Manchester United – Reporters asked Erik ten Hag about facing Liverpool at Anfield in his press conference before the game;
For me, it's no different. The pitch is the same size as everywhere, there are three referees, there is a fourth official, the ball is round, there is air in the ball, huh?

Erik ten Hag
He was brave in his response to the question, claiming there is a job to be done anywhere by Manchester United. However, to leave Anfield with the satisfaction of a victory or even a well deserved draw, you need quality; Manchester United lacked that all through the game yesterday.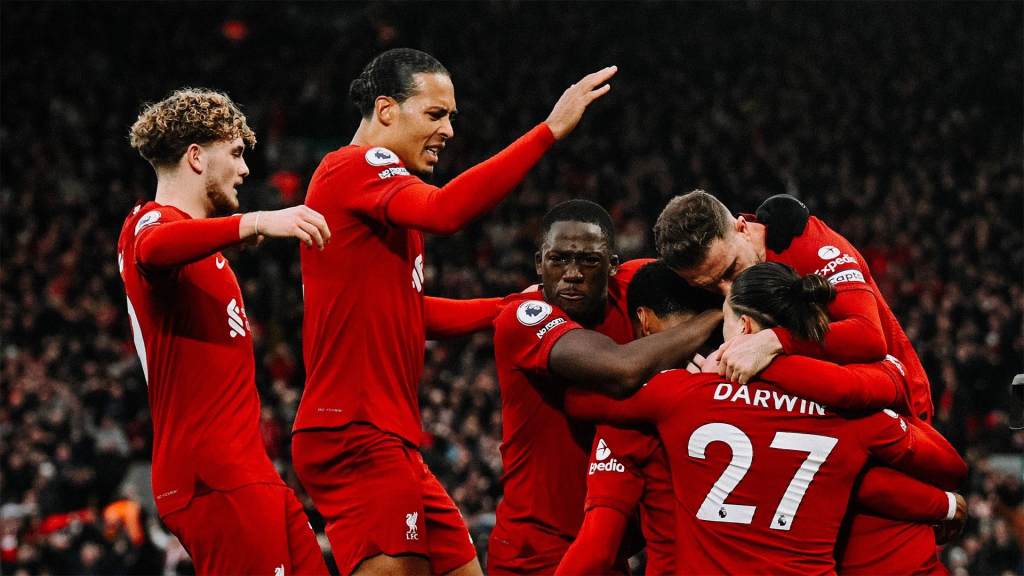 In a game that many backed the newly crowned Carabao Cup champions to win given their recent form and Liverpool's inconsistent season so far, United did not start badly. A few half chances here and there for Manchester United, with Liverpool looking the sharper side in the first half. Manchester United thought they had taken the lead with Casemiro's header just after the 40th minute mark, but it was ruled out for offside.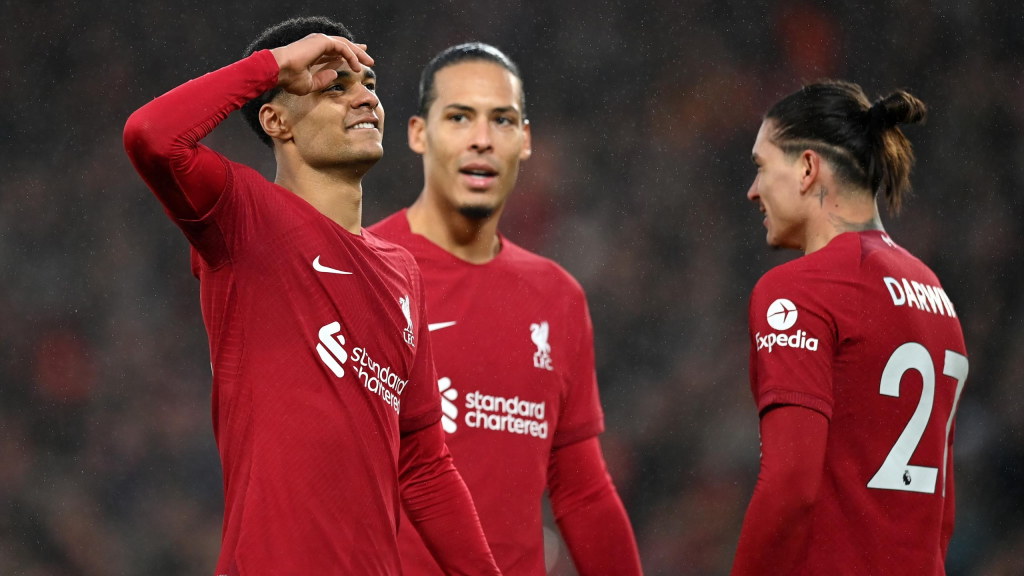 Seconds later, Liverpool took the lead through a well executed move by January signing Cody Gakpo. The Dutch forward received a splitting pass from Robertson, and he was able to run unto the ball down the left flank, drop his shoulder and place the ball into the right bottom-corner for 1-0.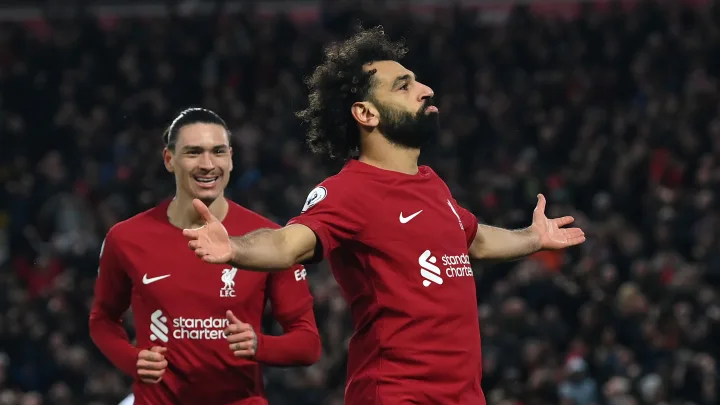 Manchester United capitulated in the second half. Three minutes after the restart, Darwin Núñez headed home the second, opening the floodgates for Liverpool. Mohamed Salah, Darwin Núñez, and Cody Gakpo all scored a brace before Roberton Firmino came on to add the 7th.
Reality Check for Manchester United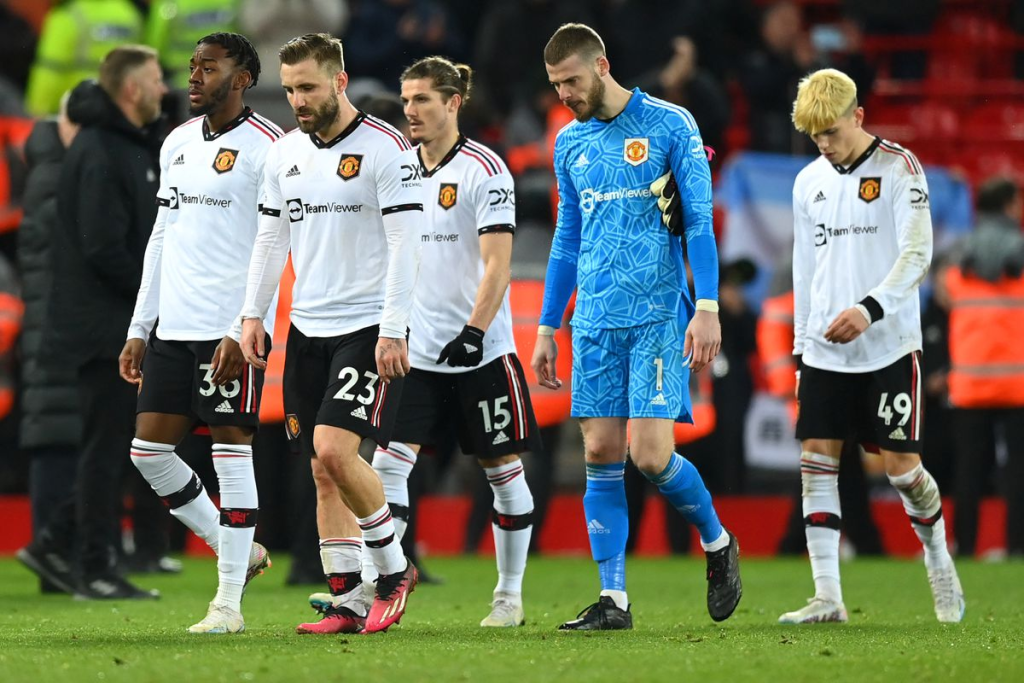 A week ago, Manchester United were celebrating their first trophy since 2017, but this defeat shows that in English football you can never get too comfortable, especially not at Anfield against a Liverpool side waiting for something to spark up their season again.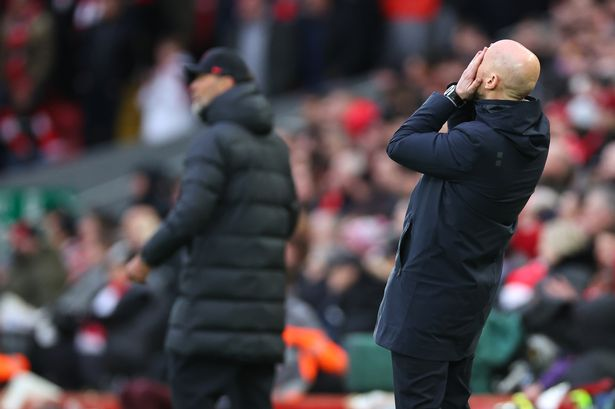 Although Manchester United players showed signs of fatigue due to their continued involvement in all competitions this season, Erik ten Hag will learn greatly from this. Even as they have just suffered their worst defeat in EPL history, Manchester United fans know they are on the right track under the Dutch manager.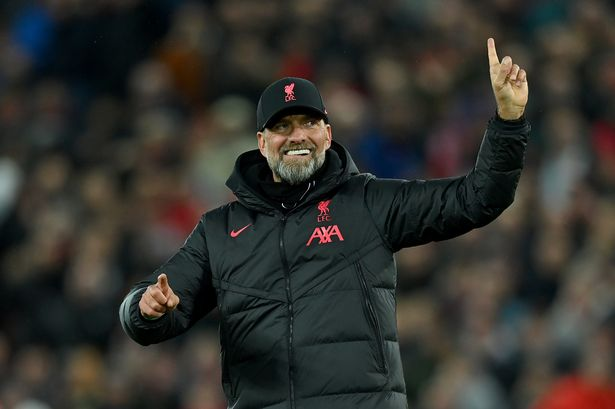 The effect of this game could be massive for Liverpool and their hopes of snapping up a UCL spot this season. Liverpool are now just 3 points adrift of Spurs, who have played one game more. For United the defeat has crushed any talks of a late push for the Premier League title, and the worry for Erik ten Hag will be getting the players' confidence back up after a result like this, but a top class manager like him should have that covered.