We have seen some new stars take off this season, some unknown talents taking the whole of Europe on, and some established stars also hitting scintillating form of late, but who are the five best forwards in Europe this season? Let's take a look at the top 5 most decisive attackers this season from the biggest clubs in the world.
5- Robert Lewandowski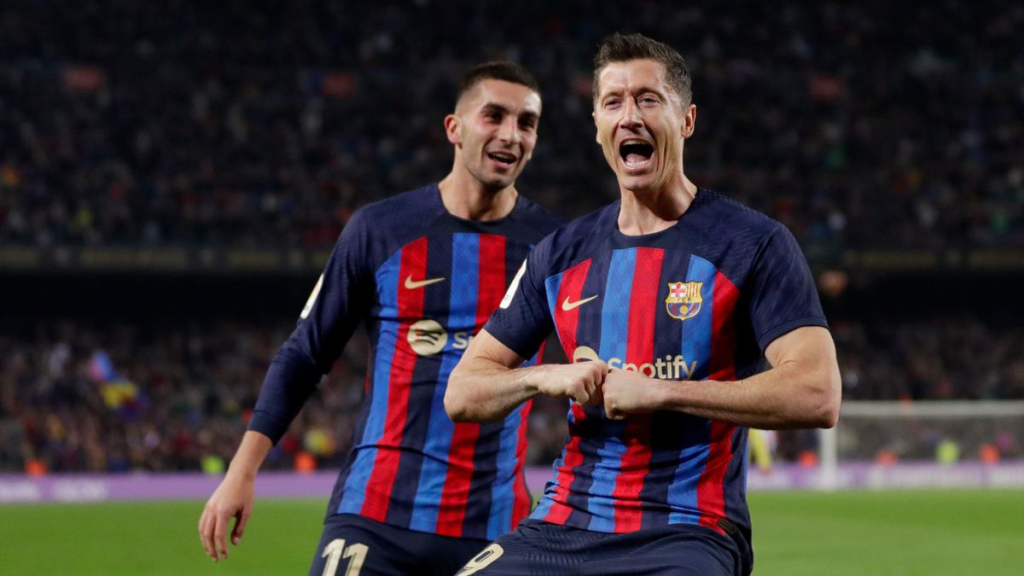 Lewandowski has tallied 24 goals in 29 appearances this season for Barcelona. Many expected the 34-year-old to struggle a bit with the adaptation process moving from Germany to Spain, but he has shattered those expectations. He leads the LaLiga scorers chart with 15 goals and will be a huge shout for player of the season if Barcelona go on to win the league. 
4- Marcus Rashford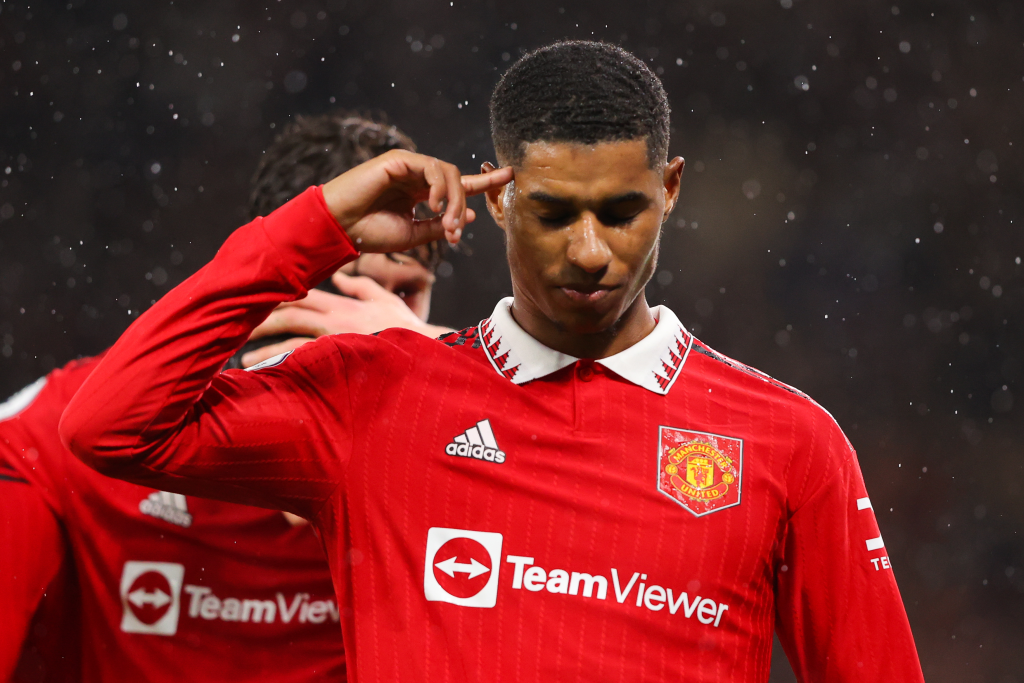 The Manchester United and England attacker is also having an incredible season. Since league football resumed after the World Cup, no other player has scored more goals than Rashford. He has 16 goals in that period and added another two for good measure in the win against Leicester City over the weekend. Rashford is showing Manchester United fans the consistency many knew he was capable of. 
3- Victor Osimhen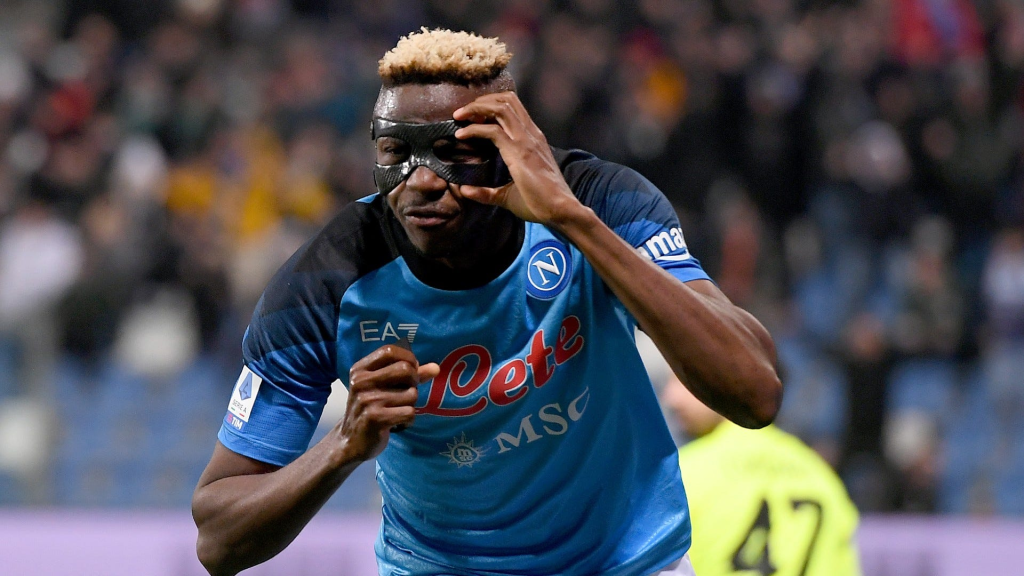 With 19 goals in 23 games for Napoli this season, no one is deadlier than Osimhen in Italy, and many Napoli fans believe he's the best in the world on current form. A killer in the box, electric, strong and excellent at finishing chances out of nothing. Victor has, along with Khvicha Kvaratskhelia who marginally misses out on our top five, carried Napoli to the top of Serie A, and they look set to win their first league title since 1990
2- Erling Haaland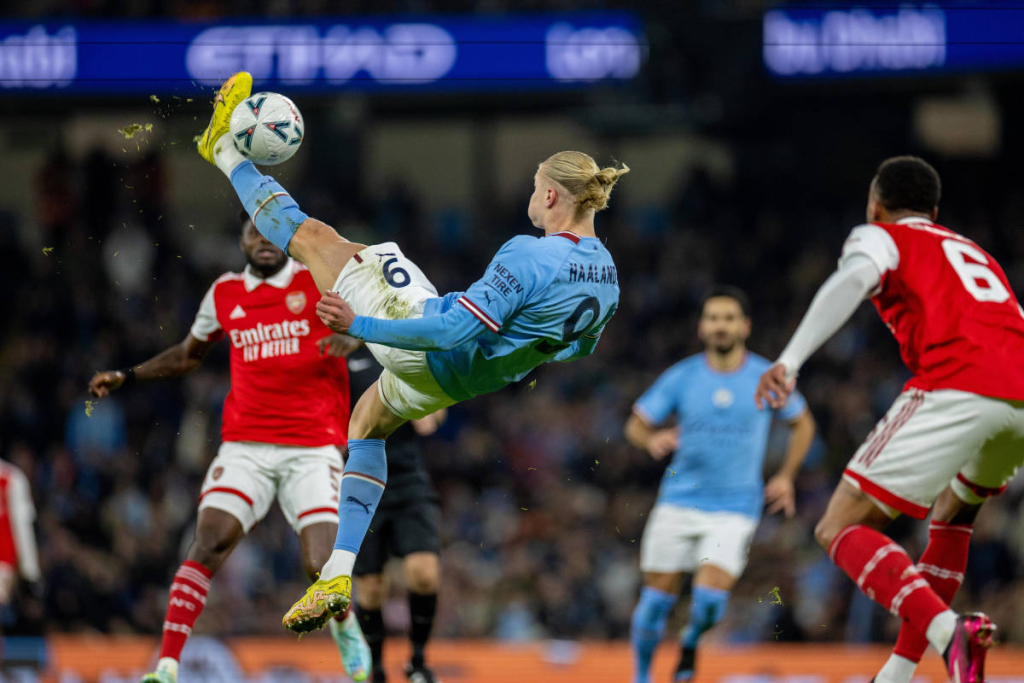 Haaland has taken to life in Manchester in exceptional fashion. While City haven't been at their absolute best post Qatar, Haaland has continued to score goals. He has 32 in 31 games for City this season. A remarkable record considering he is adapting to a new league and a new system. He showed a different side to his game against Arsenal, harrying and bullying the opposition defenders before scoring a well-taken goal.
Statistically, Haaland is on course to score 45 goals this season, and he looks very capable of achieving ghat. 
1- Kylian Mbappé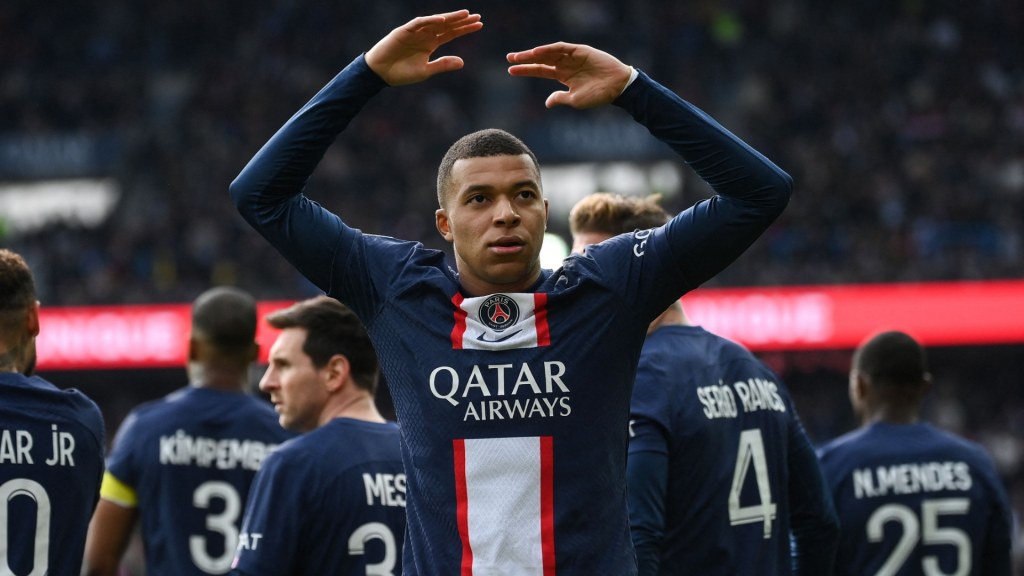 Number one on our list is the irrepressible Frenchman, Kylian Mbappé. A forward who can do it all. Play down the flanks or through the middle, Mbappé guarantees goals. 27 goals in 28 games for PSG this season, on the back of an 8-goal haul at the World Cup in Qatar that included a hat trick in the final. 
Kylian has shown countless times that he is the man for the big occasions. Still only 24, there is plenty of time left to break every single record available to him.
Honourable Mentions
Khvicha Kvaratskhelia – With 14 assists, and 12 goals in all competitions this season, Kvaratshkelia has taken on the whole of Europe. Pronouncing his name is not the only difficult thing about him, he is also a thorn in any defender's flesh… ask Trent Alexander-Arnold.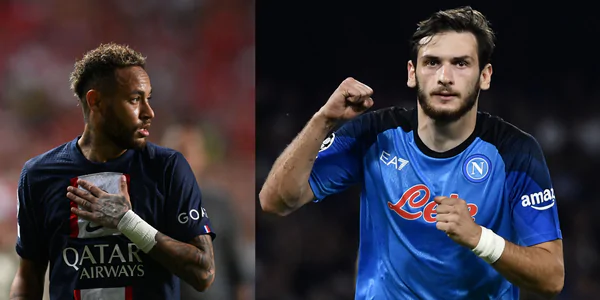 Neymar – 18 goals and 17 assists in 29 appearances this season puts Neymar near the top of any list, but in the more important games this season, he has mostly been ineffective.
Bukayo Saka – Bukayo Saka has been Arsenal's best attacker in a season that Arteta's men are chasing the Premier League title. Constantly creating chances for Arsenal, plus his 10 goals and 8 assists already this season.
Messi – The best Player at the World Cup 2022, and with 30 direct goal contributions for PSG, Lionel Messi is still one of the best in the World right now.
What do you think about these players? Which players should have been on the list, or should have been mentioned?